Belgium, Congo, Rwanda and Burundi. A Guide to Sources on of the History of Colonization. Towards a better shared heritage! (2021)
CegeSoma Public History Meeting (2021-2)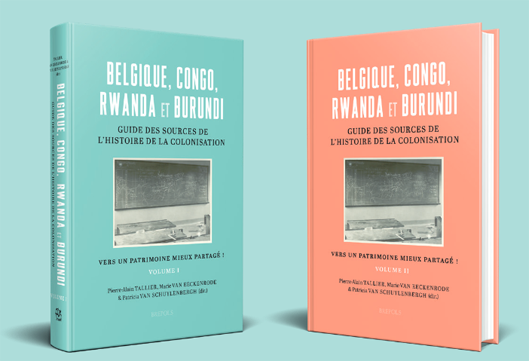 Conference-debat (in French) with Pierre-Alain Tallier
and Marie Van Eeckenrode, two of the authors of the guide.
A discussion led by Chantal Kesteloot
Until now, there was no tool to identify and locate all available sources on Belgian colonization in Africa in Belgium. We now have such instrument, with the publication of the "Guide des sources de l'histoire de la colonisation (belge)". This 2,300-page guide contains 1,500 entries on nearly 20 linear kilometers of archives held in more than 80 different Belgian institutions. The result of a partnership between the State Archives in Belgium and the Royal Museum for Central Africa, this guide was written by more than thirty archivists and historians, under the supervision of Pierre-Alain Tallier, Marie Van Eeckenrode and Patricia Van Schuylenbergh. It is published by Brepols, with the support of the Belgian Science Policy Office (Belspo) and the University Foundation of Belgium.
We invite you, with two of its authors, to discover the progress that this guide represents and to discuss the scientific, societal and memorial questions it raises.
Guests
: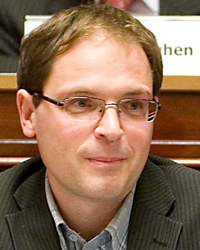 Pierre-Alain Tallier is a doctor in contemporary history from the Université libre de Bruxelles (ULB), head of the Brussels Department of the Belgian National Archives and the State Archives in the Provinces and responsible lecturer of the archival course at ULB.
Having already realized several important source guides (Parastatals, First World War, Judaism,..), he is particularly interested in the modalities of access to archives in relation to citizenship and societal issues.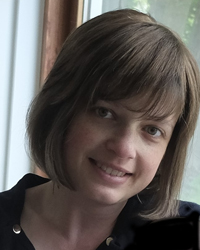 Marie Van Eeckenrode is an archivist at the National Archives (AGR2) and a visiting professor at the UCLouvain (courses and seminars of the "History and Archives" degree). She is in charge of the transfer of the 'African archives' from the FPS Foreign Affairs to the AGR2. Her research focuses on archival science and writing practices, and aims at understanding and assisting the social commitment of the archivist. She has three ongoing projects: Decolonizing (through) archives (with Pierre-Alain Tallier and Bérengère Piret, State Archives), Les archives peuvent-elles guérir? Quand les anciens " enfants du juge " demandent accès à leur dossier (with Aurore François, UCLouvain), Archiving the event: post-attack memorials (with researchers from the Network of Spontaneous memorials, University of Manchester).
Moderator :
Chantal Kesteloot is in charge of public history at CegeSoma/State Archives. She is particularly interested in the phenomenon of commemorations and the place of the past in public space, as communicated through street names (odonymy).
She coordinates the Belgium WWII website. She authored numerous publications, including most recently: 'Walloon Federalism or Belgian Nationalism? The Walloon Movement at the End of the First World War'. She is also a member of the scientific committee of the BELvue Museum and secretary of the International Federation for Public History.