German secret police and intelligence services in Belgium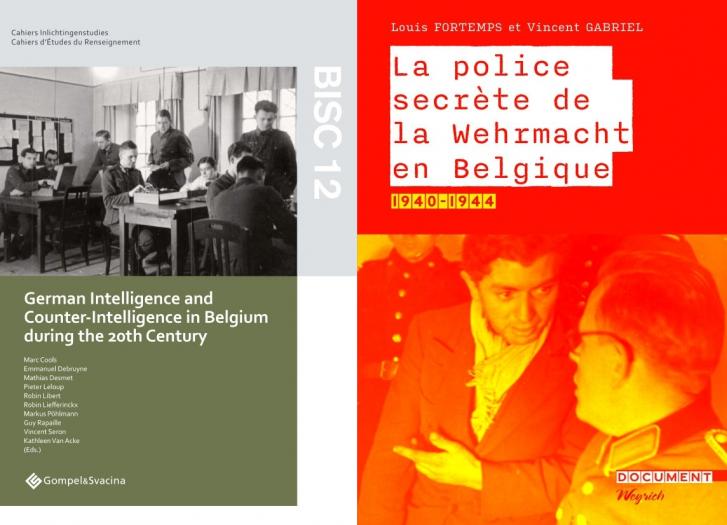 On Monday 22 May from 5 pm to 7 pm, the BISC (Belgian Intelligence Studies Centre), in collaboration with CegeSoma, organises a double presentation of recent publications about German intelligence services in Belgium in the 20th century.
At 5 pm, the authors of the latest issue of "Cahiers d'études du renseignement/Cahiers Inlichtingenstudies" entirely dedicated to this topic shall elaborate on the work of the German intelligence services and secret police operating in Belgium during the two World Wars and the Cold War.
At 6 pm, the floor will be given to Louis Fortemps and Vincent Gabriel for the presentation of their work "La police secrète de la Wehrmacht en Belgique (1940-1945)", published by Weyrich.
The event is free of charge, but registration is highly appreciated. Copies of the two books presented will be available for purchase.