Qui a tué Julien Lahaut?
Les ombres de la Guerre froide en Belgique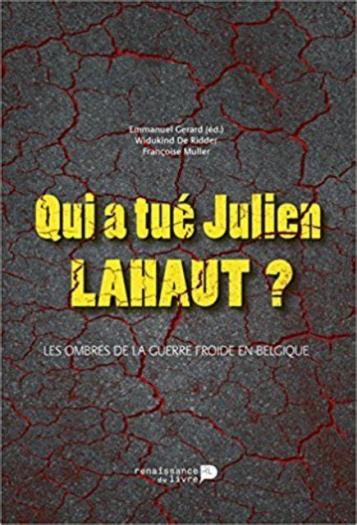 A political murder
On August 11, 1950, the cry of "Long live the Republic! "was shouted by Communists in the middle of Prince Baudouin's swearing-in session. A week later, Julien Lahaut, charismatic leader of the Communist Party, was assassinated on his doorstep. This political murder, considered to be the most important in Belgian history, has never been elucidated.
The trail of an anti-communist network
Who Killed Julien Lahaut? takes a critical look at the judicial investigation carried out at the time and explores new clues. Diving into the archives, the authors of this new investigation have found a 'forgotten' document from a certain André Moyen, a former agent of the Resistance who was busy developing an anti-communist network in post-war Belgium.
Why was the murder never solved?
The book explores the Moyen trail, sheds light on the instigators and members of this network whose ramifications lead to both extremist circles and the world of finance. Placing the facts in the Cold War context, the authors show how the judicial investigation became entangled in a bundle of errors and omissions. In the end, they reveal why the murder was never solved.
Discover the secrets of the judicial inquiry into the murder of Julien Lahaut