Resistance in Flanders (2022 - )
The Independence Front in Flanders during the Second World War. An Introduction to a qualitative study of the resistance movement in 7 medium-sized Flemish cities.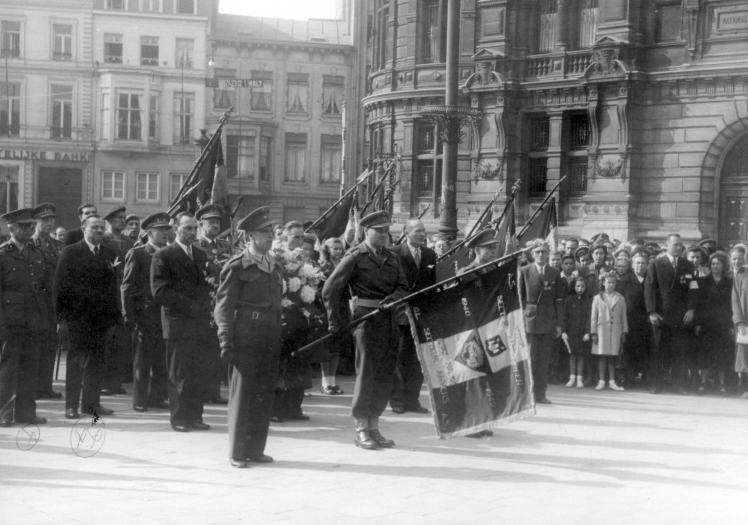 "French-speaking Belgium resisted, Flanders collaborated". This tenacious cliché about the Second World War still resonates today. The historical reality is, however, far more nuanced. In the past years, we have seen increased interest in the resistance that was active in Flanders and rightly so. Through various initiatives, CegeSoma has contributed to research on this subject.
Researcher An Rydant is currently investigating the Independent Front (Front de l'Indépendance/Onafhankelijkheidsfront) in medium-sized Flemish cities. She is studying the IF's origins and evolution; how it co-operated with different social groups and its recruitment process; the different forms of resistance it undertook; and the impact of the German repression on it. One of her key research questions concerns the local specificities of the resistance that become apparent when comparing these medium-sized cities. The results of her research will be published in a peer-reviewed article.
In April 2022, the Journal of Belgian History published a special issue about the resistance, with Babette Weyns (UGent) and Michèle Corthals (UAntwerpen) as guest editors. This issue contains, among others, the first article to provide an overview of the resistance in Ghent (by Bruno De Wever and Caroline Steen) and a contribution by Marnix Beyen about the resistance in the municipality of Wijgmaal in Flemish Brabant.
Bruno de Wever (UGent) and Nico Wouters (CegeSoma) are currently working on a comprehensive synthesis of the resistance in Flanders, which should be completed in 2024. The research projects being carried out by An Rydant, Bruno De Wever and Nico Wouters have been made possible, in part, thanks to a generous donation from the non-profit organisation Witte Brigade/Fidelio.