MEMEX (2014-2018)
Memorial Traces of the Great War in Liège and Antwerp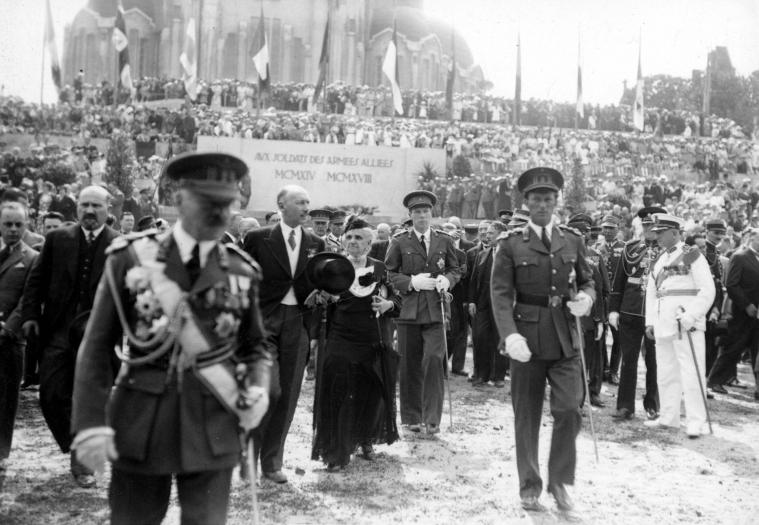 The First World War, with its incredible violence and its unexpected duration, gave rise to complex experiences that were reinterpreted after the war. The four doctoral theses, carried out as part of the Experiences and Memories of the Great War in Belgium - MEMEX WW1 project, focused on the experiences and memories of WW1 in Belgium, more specifically on the soldiers' feelings of honour and shame, the monumental memory of the Great War in two Belgian cities (Antwerp and Liège), the representations of war in the French and Flemish literatures of Belgium, and the issues of war memory and its transmission in contemporary Belgian society.
The objective of this research project was to list and analyze all the memorial traces (monuments, commemorative plaques and street names) of the Great War in the urban landscape of the cities of Antwerp and Liège. At first glance, Antwerp, the foremost port city in Flanders, and Liège, the largest industrial city in Wallonia, seem very different. However, both were besieged, invaded and occupied by the Germans during the war. They thus share a relatively comparable experience of war - that of invasion and occupation - which differs greatly from that of the 'martyred cities' or the front.
Does this relatively similar war experience generate a similar cultural memory? If not, why? And what are the specificities of the '14-'18 (WW1) urban memory of each cities?
This research project was part of the BRAIN projects (Belgian Research Action through Interdisciplinary Networks, Federal Science Policy) and more specifically of the Memex research network - Recognition and Resentment: Experiences and Memories of the Great War in Belgium.
An interdisciplinary and interuniversity research project built around the experiences and memories of the Great War in Belgium. A project which enhances an archival, literary and monumental heritage.