What's new on the Belgium WWII website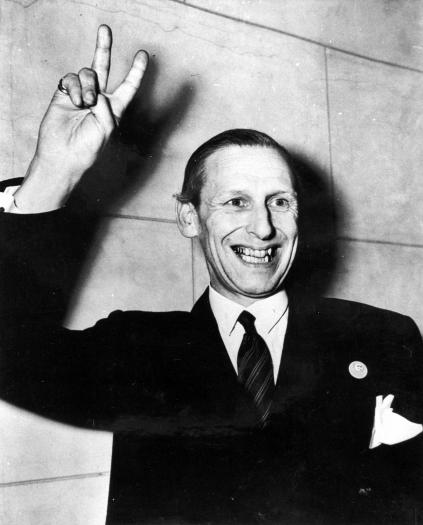 In the lands of exile
During World War II, some 15,000 Belgians found refuge in Great Britain. They are mostly civilians, primarily women and children. It is the largest exile community even if it is far from the figures of WWI and the British fears in this respect. Among them are also a series of political leaders, parliamentarians and trade unionists. The Belgian government did not reconstitute itself in the British capital until 22 October 1940.
Several new contributions evoke this Belgian exile on the Belgium WWII website. If we have to wait until autumn to really talk about a government in London, as early as June-July 1940 Marcel-Henri Jaspar, Albert de Vleeshauwer and Camille Gutt reached the British capital. After their wanderings in France, Spaak and Pierlot remained blocked in Spain for several weeks. Once on British soil, the government resolutely committed itself to the Allies and prepared for the post-war period. Among the controversial issues that will be addressed are the Royal Question, the preparation of the post-war period and the repression of collaborations. But for many Belgians, London also means the radio. It is from London that in a radio broadcast the Belgian journalist Victor de Laveleye presents his famous V for Victory sign which will be taken up by everyone, including the occupier and the British Prime Minister Winston Churchill. Propaganda is also at war... It is in London that the future Belgian army is reconstituted, including the famous Piron brigade.
Singular destinies
But there are other new items on the pages of the site as well. Marcel Louette passed away on the eve of his 71st birthday, on 23 February 1978. The war completely changed the destiny of this Antwerp schoolteacher of liberal obedience. One of the pioneers of the Resistance, he is at the origin of one of the most important resistance movements in Flanders: the Witte Brigade. Cegesoma also keeps important archival funds from this resistance organisation.
Another totally different political commitment evoked on the site is that of Leo Vindevogel. A deputy in the Chamber of Representatives and mayor of Renaix, he is the only Belgian parliament member sentenced to death and actually shot for collaboration. In Flemish nationalist circles, his trial was considered by some as emblematic of the failure of the repression. But how accurate is this view? Can we speak of a "judicial assassination"?
In short, a website to check out. If you want to be regularly informed of our news and what's new online, please join us on our Facebook page.
Chantal Kesteloot