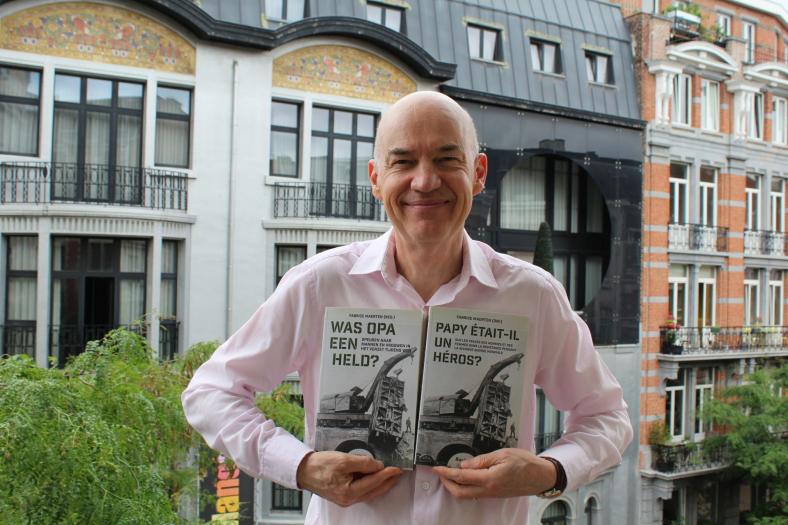 In late May, the book "Papy était-il un héros ? Sur les traces des hommes et des femmes dans la Résistance pendant la Seconde Guerre mondiale" (Was grandpa a hero? Tracing back the stories of men and women of the Resistance during the Second World War) was published This is a must-have guide to trace back the stories of resistance fighters during the Second World War. Various media presentations illustrate the richness of this guide.
For example, this book, which was coordinated by Fabrice Maerten, a member of the scientific staff of Cegesoma, and introduced by the director of the institution, Nico Wouters, is the subject of a one-hour online presentation accessible until 31 august 2020 (in French).
Furthermore, an eight-minute podcast in French by Fabrice Maerten can be viewed online in the YouTube channel of the State Archives.
Finally, journalist Fabien Van Eeckhaut has presented the book on the website of French-speaking public broadcaster RTBF .
For our Dutch-speaking readers: The book was presented in an article by Timmie van Diepen in the Flemish newspaper Het Belang van Limburg.
The book can be bought at CegeSoma.