A unique acquisition : the photographs of "Müller-Schönhausen"
CegeSoma acquired a remarkable archival collection in early 2020: the personal photo archives of Rudolf Müller (1893-1968), donated by his son Peter. The 133 covers with negatives (size 24x36 mm), totaling over 4,500 images from 1940-1948, are now are now catalogued.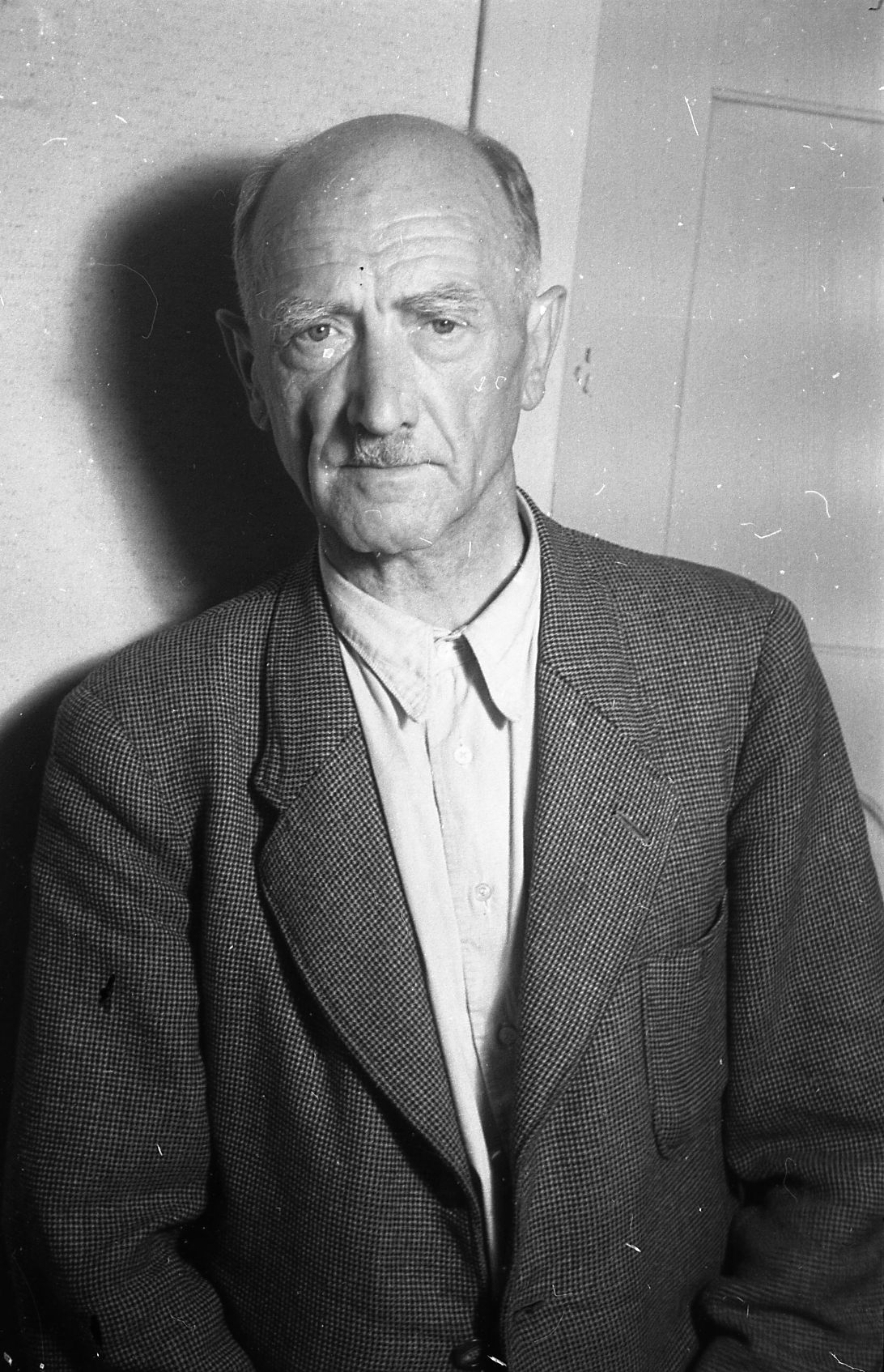 Rudolf Müller (pen name: Müller-Schönhausen), was already interested in photography as a pupil, and studied at the Lehr- und Versuchsanstalt für Photographie, Chemigraphie, Lichtdruk und Gravüre in Munich after the First World War, after which he became a freelance photographer. From 1927 to 1937 he taught at his Alma Mater, which had become Bayerische Staatslehranstalt für Lichtbildwesen in the meantime. Müller joined the SA in this period, for which he also did freelance work, and the NSDAP.
In September 1940, Müller-Schönhausen was commissioned by the Oberkommando der Wehrmacht to portray in France the German soldiers who were awarded the Knight's Cross of the Iron Cross (Ritterkreuz des Eisernen Kreuzes). The OKW wanted to publish a prestigious photo album about these Knight's Cross recipients (Ritterkreuzträger). Thereafter, Rudolf shuttled with his own Ford V8 official car, driver and technical assistant, between northern France and Belgium, and his studio in Berlin. In 1943, given the turned tide of war for Nazi Germany, he was again called to arms.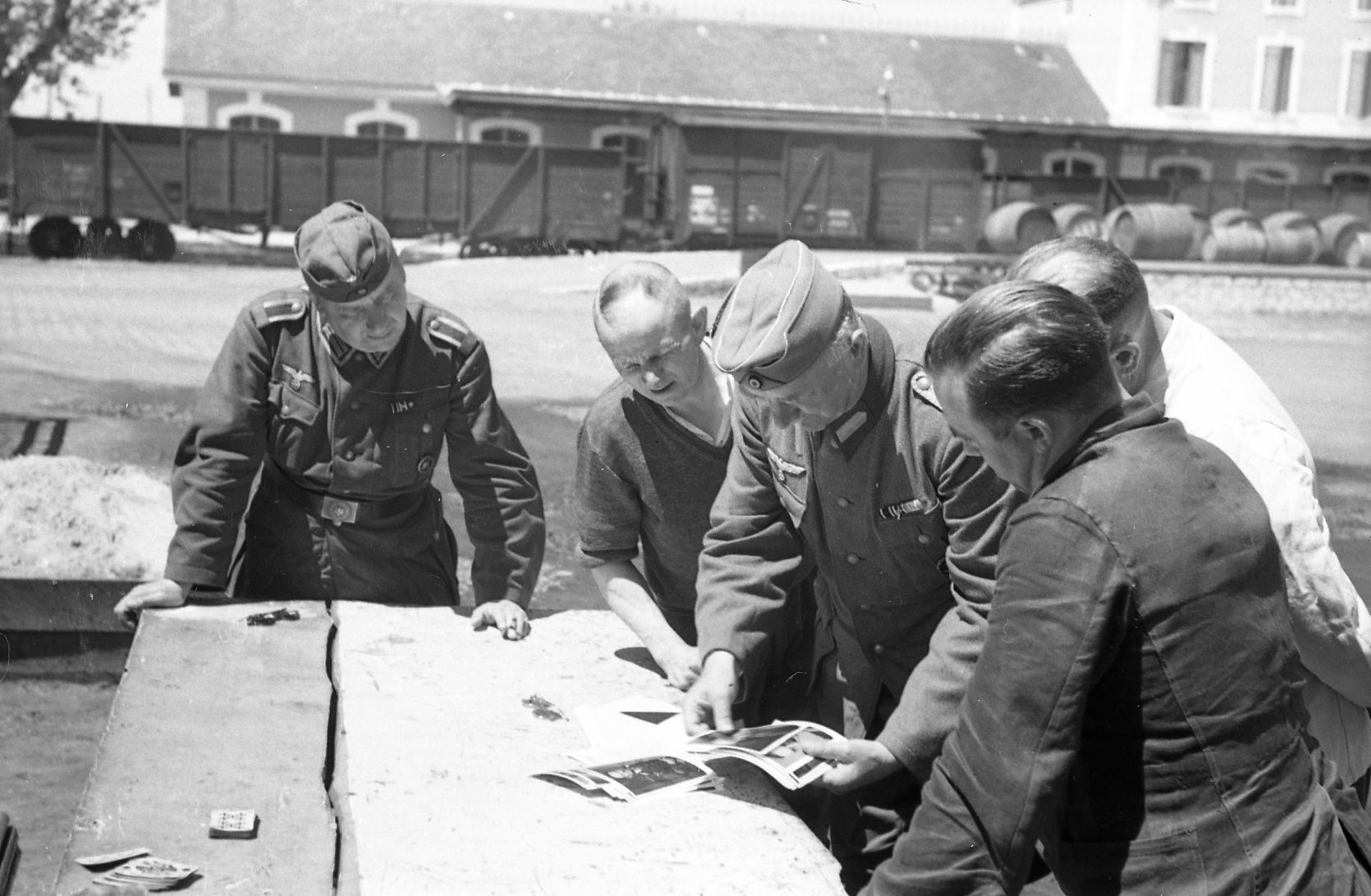 Müller destroyed the negatives and prints of his official photographs in 1945 for fear of the approaching Soviet armies. But as a passionate and talented photographer, he also shot numerous portraits, landscapes, scenes of everyday life and more abstract-artistic images on his own account. All what remains of this is now at CegeSoma.
Müller-Schönhausen's photographs show the roads and landscapes of Northern France and Belgium, but also the visible traces of the two world wars (official and improvised memorials, war graves, remnants of battles), the atmosphere in the occupied territories and city life in Paris and Brussels, among others. The Ville Lumière in particular appealed to him, as shown by his pictures of the tourist hotspots, the grand boulevards, the nightlife, the booksellers along the Seine river...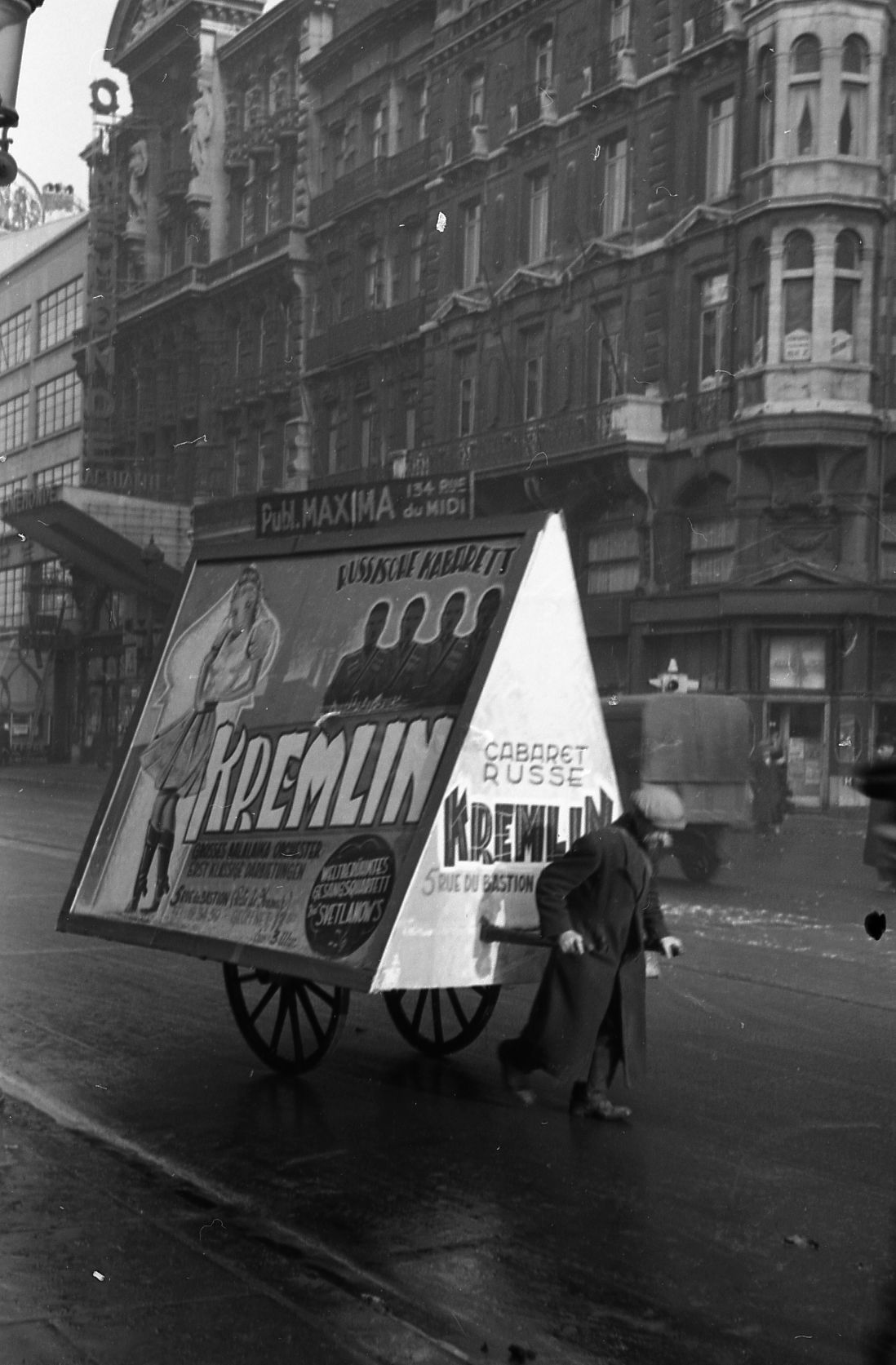 The inventory of this magnificent archive file can be downloaded now and is available via our archive catalogue.
P.S. Do you also have archival documents (photos, letters, diaries, association archives, ...) related to the conflicts of th 20th century??

Would you like them to be preserved for future generations? Please contact us!