THREE QUESTIONS TO ... Léo Baudelet,
CegeSoma's exceptional MacGyver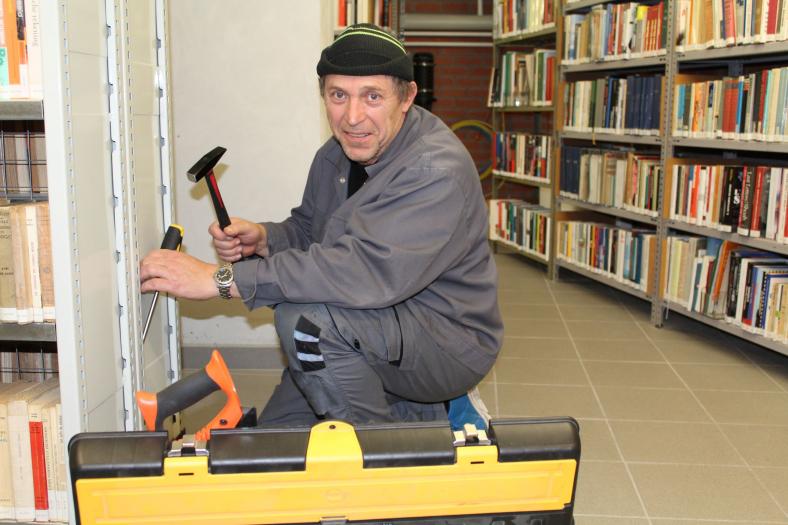 Next May, Léo, it will be 20 years since you first joined CegeSoma as a surface technician. You started at the Residence Palace (CegeSoma's former location) when the Palais des Congrès closed.

Could you tell us a little about your career before coming to CegeSoma?
I've done a little bit of everything. When I was 14, I started as an apprentice in aluminum frames, then I worked as a trimmer, first for the railroads, then for a car body shop. Then I got to the Cinquantenaire to work in the Army Museum but my contract was terminated because I was called up for my military service in Germany. After that, I was hired by the Palais des Congrès where I stayed 18 years. During that period, I also worked as a freelance café owner in Brussels for 5 years, in the evening, with the help of my parents and other relatives.

What is your current job and what do you enjoy in particular?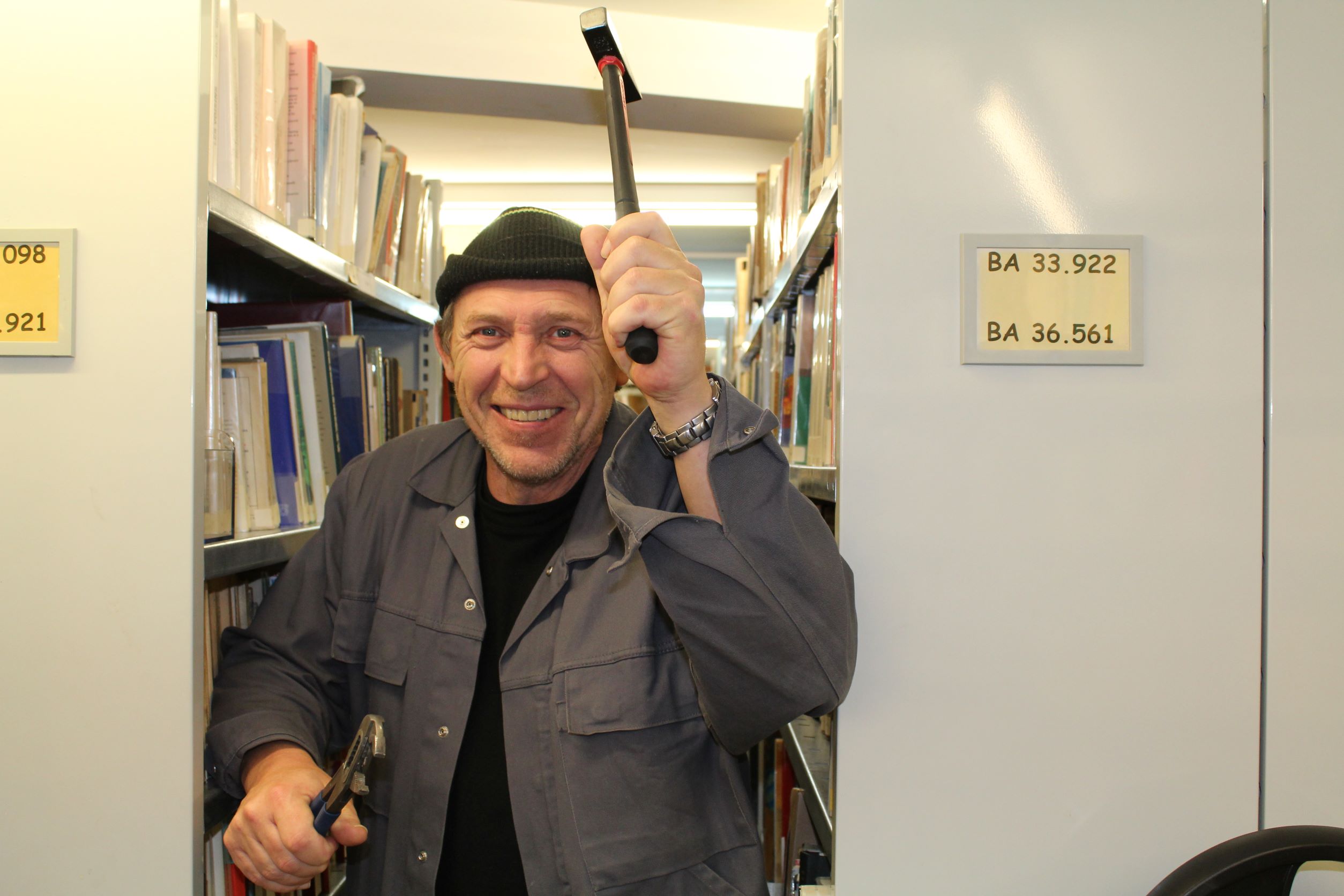 What I like is the diversity in my work. In addition to my maintenance duties, I also install shelves in the building - sometimes cutting off their 'feet' if necessary to optimize storage - I try to fix locks that don't work, adjust fire door locks, set up the conference room before events organized by the Center, etc. I also accompany tradesmen around the building.
I especially like everything that has to do with repairs, because I know a lot about buildings... I regularly help people outside of work. Being able to work early in my career as an apprentice alone with a boss was ideal! Moreover, I have a very good memory which helps a lot. And I have to say that I have learned a lot over the years, even though you never finish learning, especially on a technical level.
Besides all that, what I appreciate most of all are all the occasions where we meet and share good moments all together like team building for example.
Do you have any good memories or anecdotes to share with us?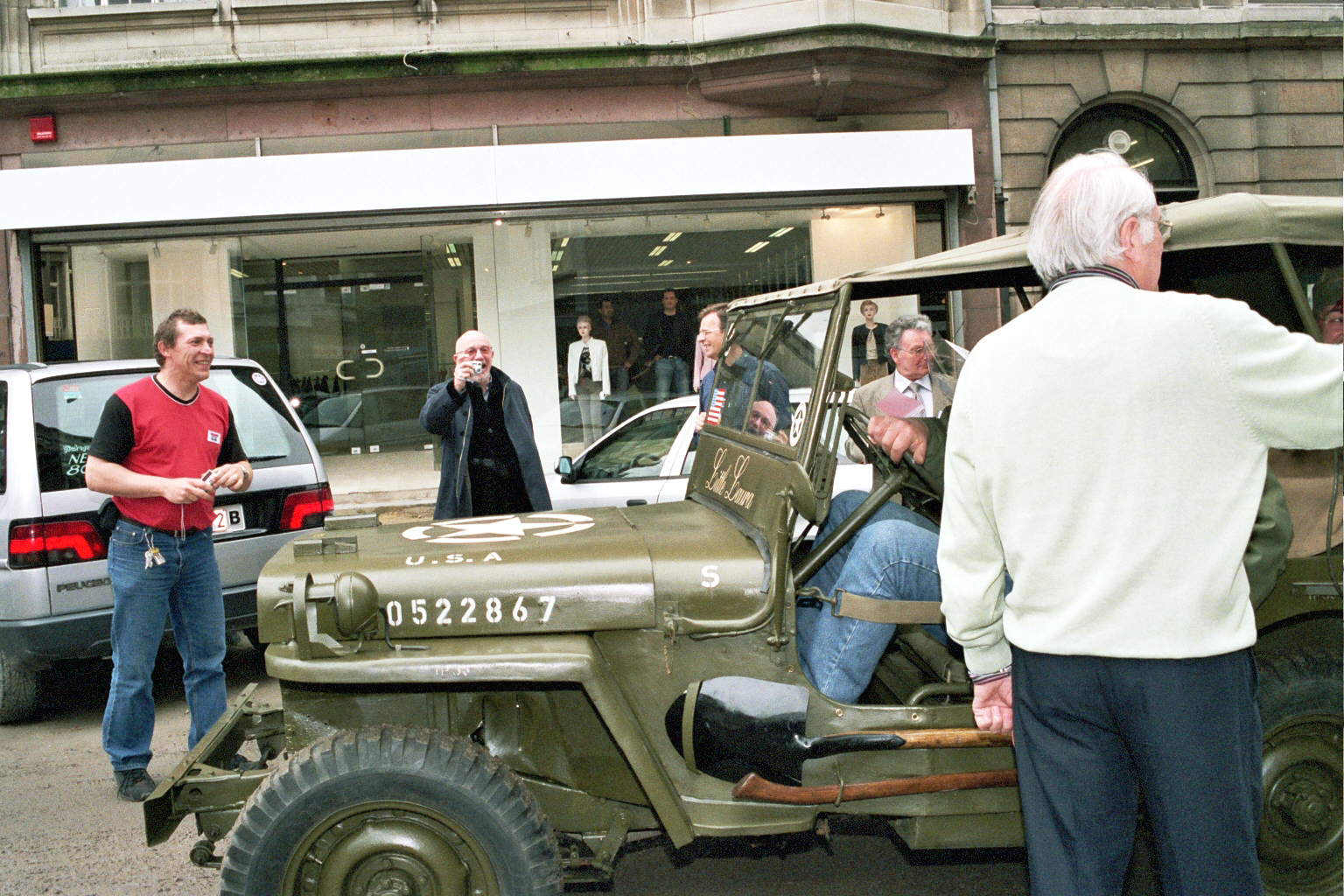 Oh yes, and there are many! I remember for example the day we celebrated the departure of José Gotovitch, our director at the time... He arrived at CegeSoma in a wartime Jeep, it was great!
And the day when I had to evacuate a mouse that had fallen into our former accountant's wastebasket... The mouse kept jumping up and down to try to escape... I don't know who was the most terrified of the two...
Then during the lockdown periods, I was one of the only people who came daily to CegeSoma and there, when nobody is around, you start hearing all the cracks of the building ... and I must say that it is not always very reassuring ...
And to conclude Leo, next year, after 43 years of work, you will retire. What are your plans?
I would still like to work as a delivery driver for a few hours here and there because I know Belgium very well. Otherwise, I'd like to do repairs, repaint, do ceilings, or anything related to the building sector.
Thanks to you Leo! We will miss you and your many MacGyver talents... We wish you all the best !