THREE QUESTIONS TO … Hilde Keppens and Kathleen Vandenberghe
The two pillars of the CegeSoma reading room
Hilde and Kathleen, you joined the team of CegeSoma respectively 35 and 34 years ago! You have catalogued over 100.000 items and everyone who has visited the reading room had the pleasure of being warmly welcomed by you, so you are without doubt part of the DNA of the Centre.
From the early 1990s until 2023 you surely must have seen a lot of changes?
Yes! It feels as if there were four different periods in this timespan.
In the beginning we were only a small team at Place de Louvain. It was a young team and with a couple of conscientious objectors also. We were full of enthusiasm and everything had to be made from scratch. The institution had to establish itself and find its place, but the workshops open to the public were already a big success. The reading room was even too small sometimes and we had to rent chairs so that everyone could be seated. This period was also marked by the early beginnings of computerisation, which profoundly changed our work.
In 1993, everyone rolled up their sleeves for the move to the Résidence Palace: it was a real 'team building' operation. This was the start of a period of growth, in which relations with universities and international stakeholders were developed. More and more readers came to our reading room, among which groups of first-year History students.
In 2004, the institution moved again, this time to Square de l'Aviation, where it is still established today. And the number of colleagues keeps rising too, with many young researchers joining. We sometimes think that if we would gather everyone who has ever worked at CegeSoma in the central hall, there would not be enough space.
The integration of CegeSoma into the State Archives marks the beginning of a new era, although this time, only the archives were moved [to the NAB2 repository located Rue du Houblon] This period was characterised by a more centralised organisation, but also by the COVID-19 pandemic and changing work habits, such as the possibility to work from home and the reservation system introduced for the reading rooms.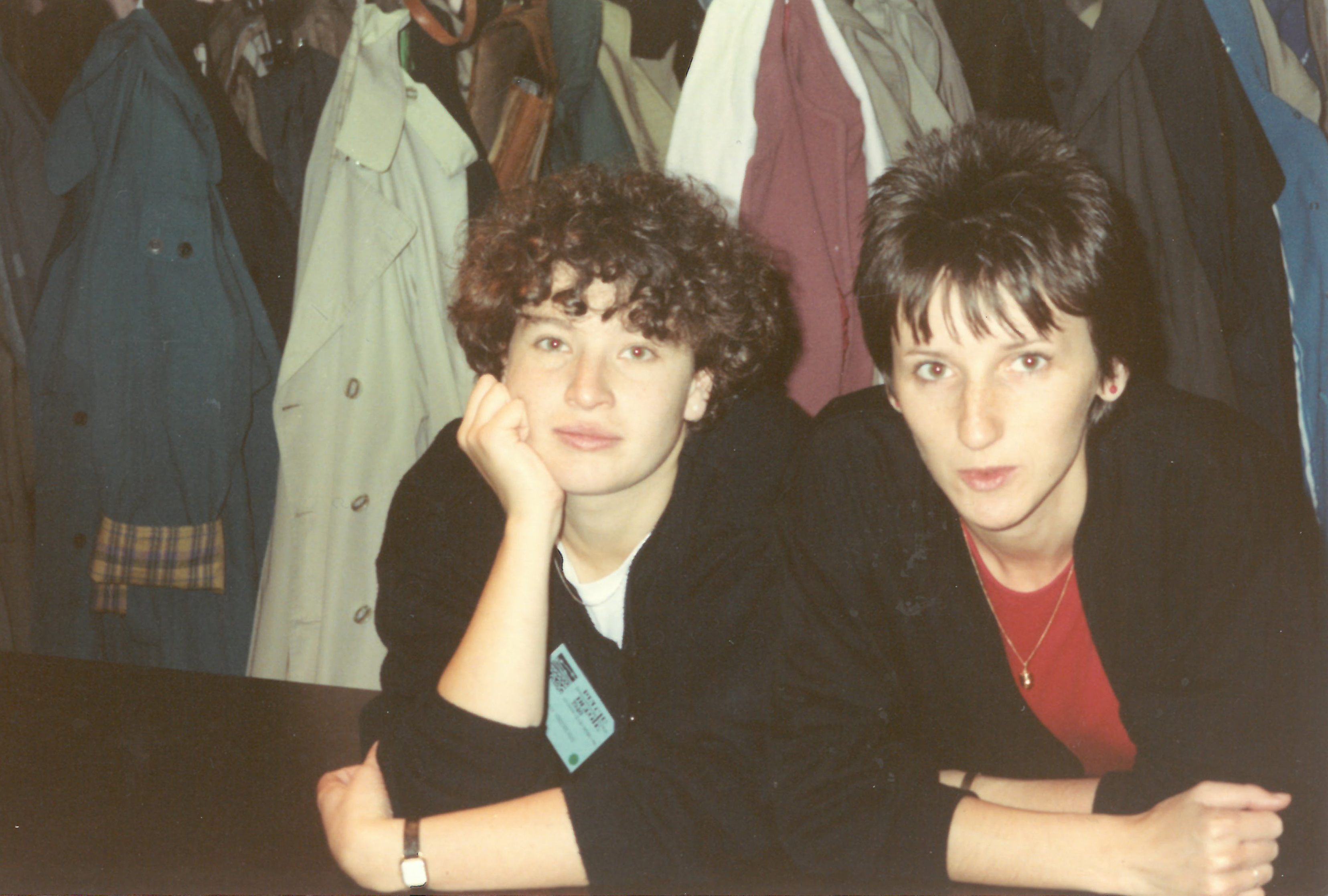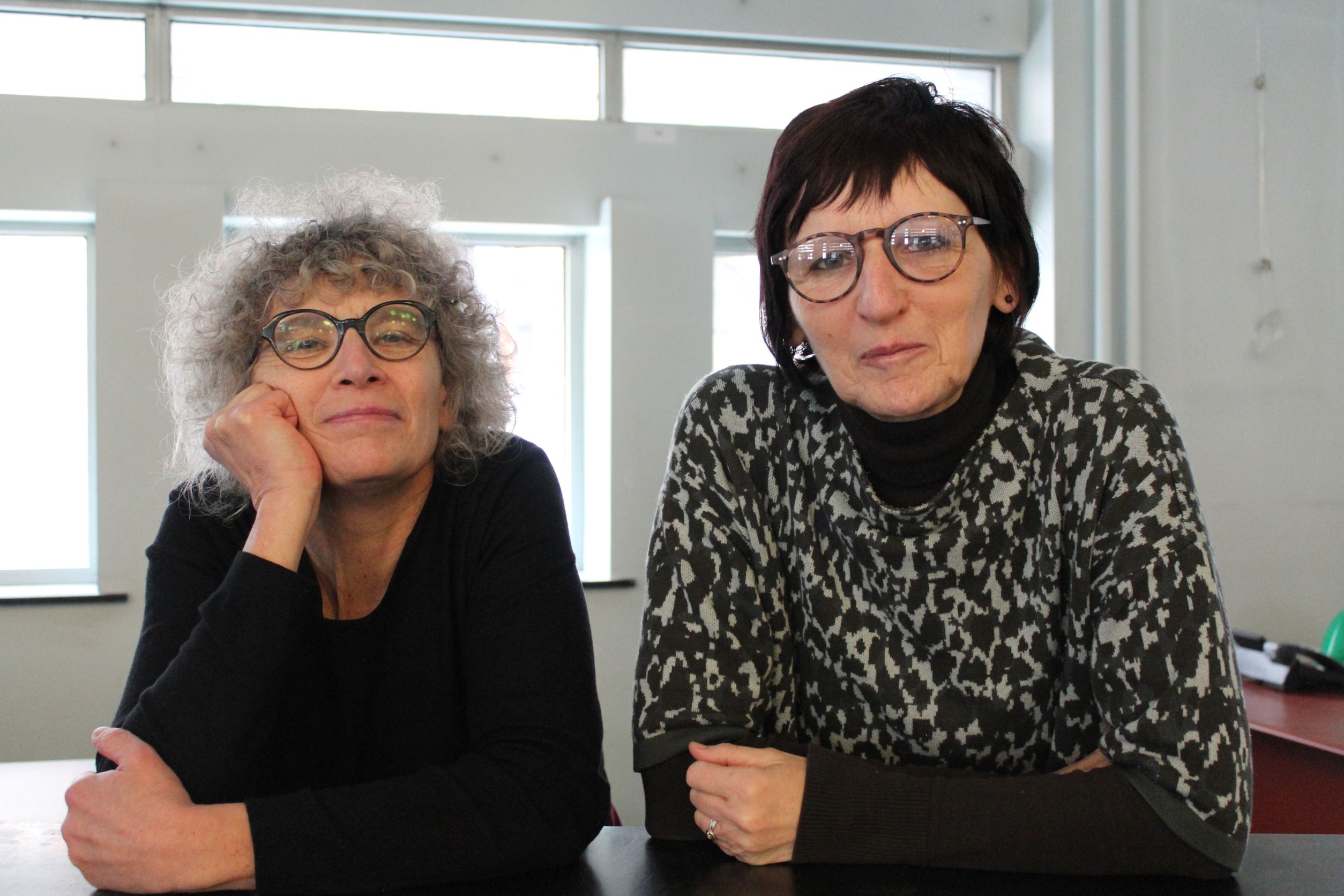 How has your work evolved?
In the beginning we worked with catalogues on record cards. We had to print these cards with a stencil machine and carbon paper. Our fingers were often covered in ink. And then came the first computer! At first, there was only one, a big machine that every colleague wanted to see and was placed in a separate room so that we could concentrate on our cataloguing work. Then came a number of cataloguing software applications that each required adaptation efforts, but the pleasure brought by the smell of new books still remains!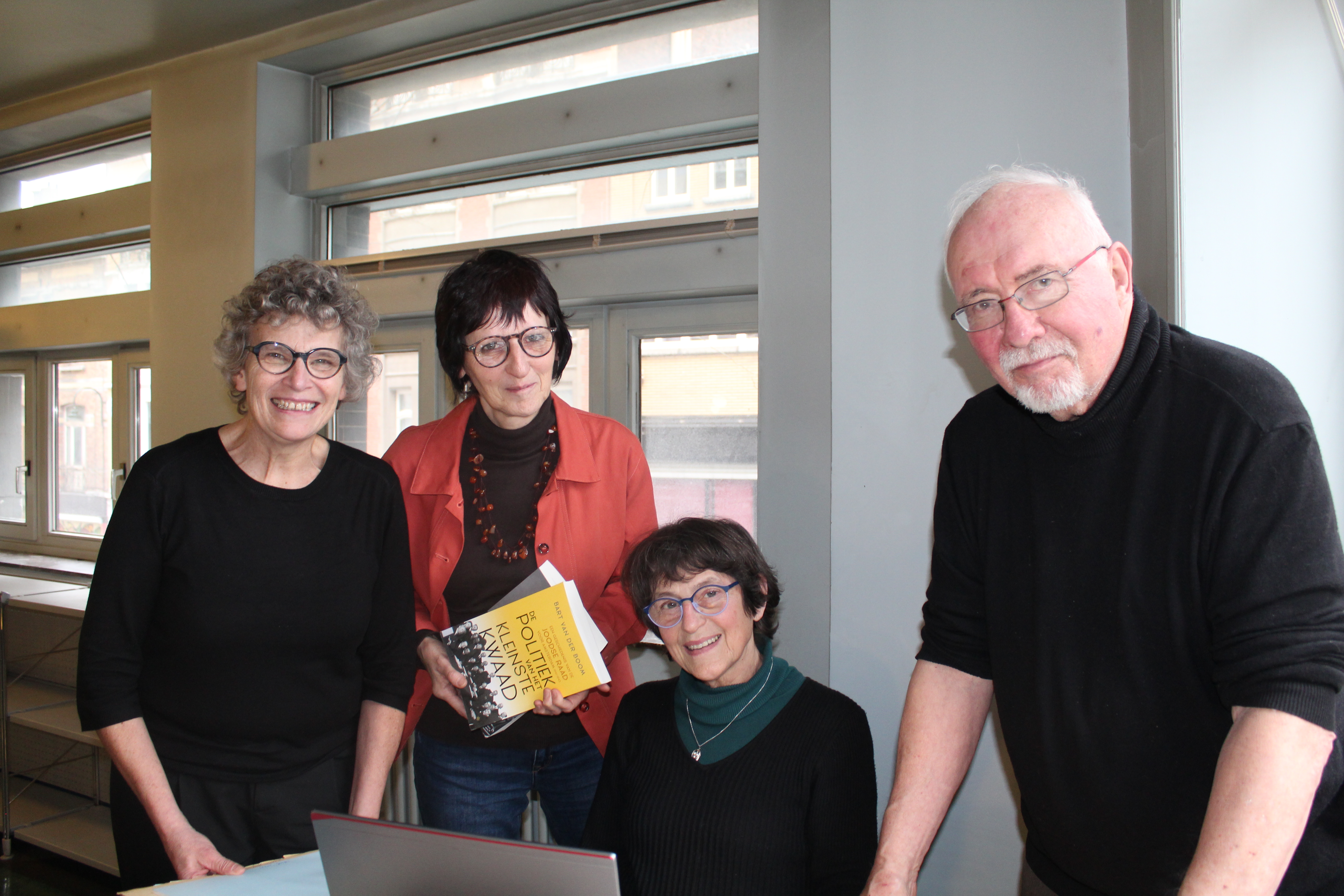 In the reading room, we changed from a system in which documents were handed out to readers immediately to an organisation where document requests were treated every hour, and finally to a combined and fully online system for booking a seat in the reading room and simultaneously requesting documents. At first, we were opposed to the system because we thought it would be detrimental for the readers…
But now we think that it greatly improves our organisation.
Each year you welcome hundreds of people in the reading room. Do you have some special memories?
There are surely ties that established with regular visitors, who sometimes come several times per week. We feel that we have rendered ourselves particularly useful when we are able to help someone find a document or advance in his or her research. From time to time we even receive pralines as a thank-you. And there are sometimes atypical requests, such as that by someone who wanted to see a bust of Hitler. We also must pay attention to theft of documents and one day we had to chase someone who stole old newspapers. Finally, there are emotional moments one in a while, for example when a person told us she had discovered the truth about a relative in our documents, sometimes decades later.
Before we round off, do you have a memory you would like to share?
It's difficult to choose only one after so many years... There was a time when we went for a picnic at noon in the park near the Centre, when we spent our lunch break at the pool or at the aerobics classes in Résidence Palace, or when the first team building activities were organised abroad, with an unforgettable trip to London (including a visit to the Imperial War Museum) to celebrate the 30th anniversary of the Centre!