THREE QUESTIONS FOR ... Gertjan Desmet,
archivist at CegeSoma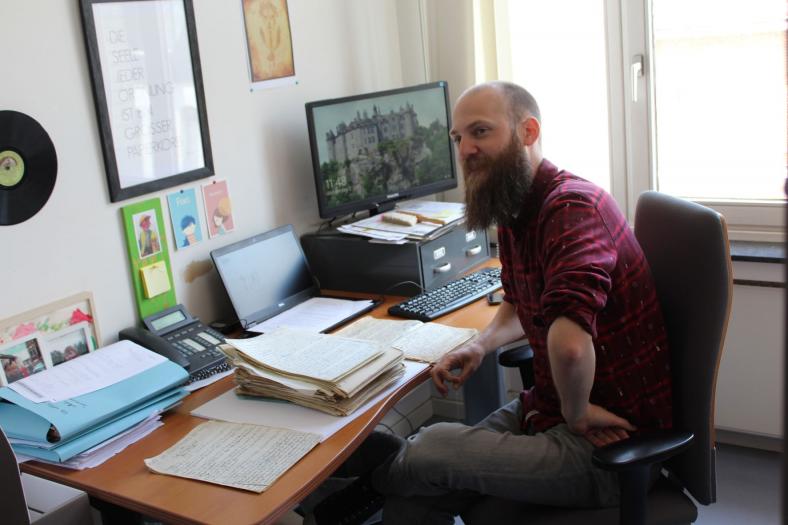 Gertjan, holding Masters degrees in History (UGent) and Archival Science (VUB), you started working on research projects conducted by the State Archives of Belgium in 2011 (co-authoring an archival guide on the history of the Jewish populations and transferring the archives of the military courts). You then joined CegeSoma in 2018.
Could you tell us about your day-to-day work as an archivist?
My day is organized around tasks related to serving the public and tasks related to processing and managing the archives. In the morning, I start by checking my emails to see if I have received any "urgent" questions. These may be requests from people researching a family member, or from researchers with a question about a specific topic or location. I then try to direct them to the research tools available rather than doing the research directly for them so that they can identify the available resources and become more autonomous.
Sometimes I receive requests from people coming from abroad on a research trip and I try to help them to identify the archives that might interest them. Belgium is a complex country, but also quite small and it is not unusual to get to know colleagues from other archival institutions.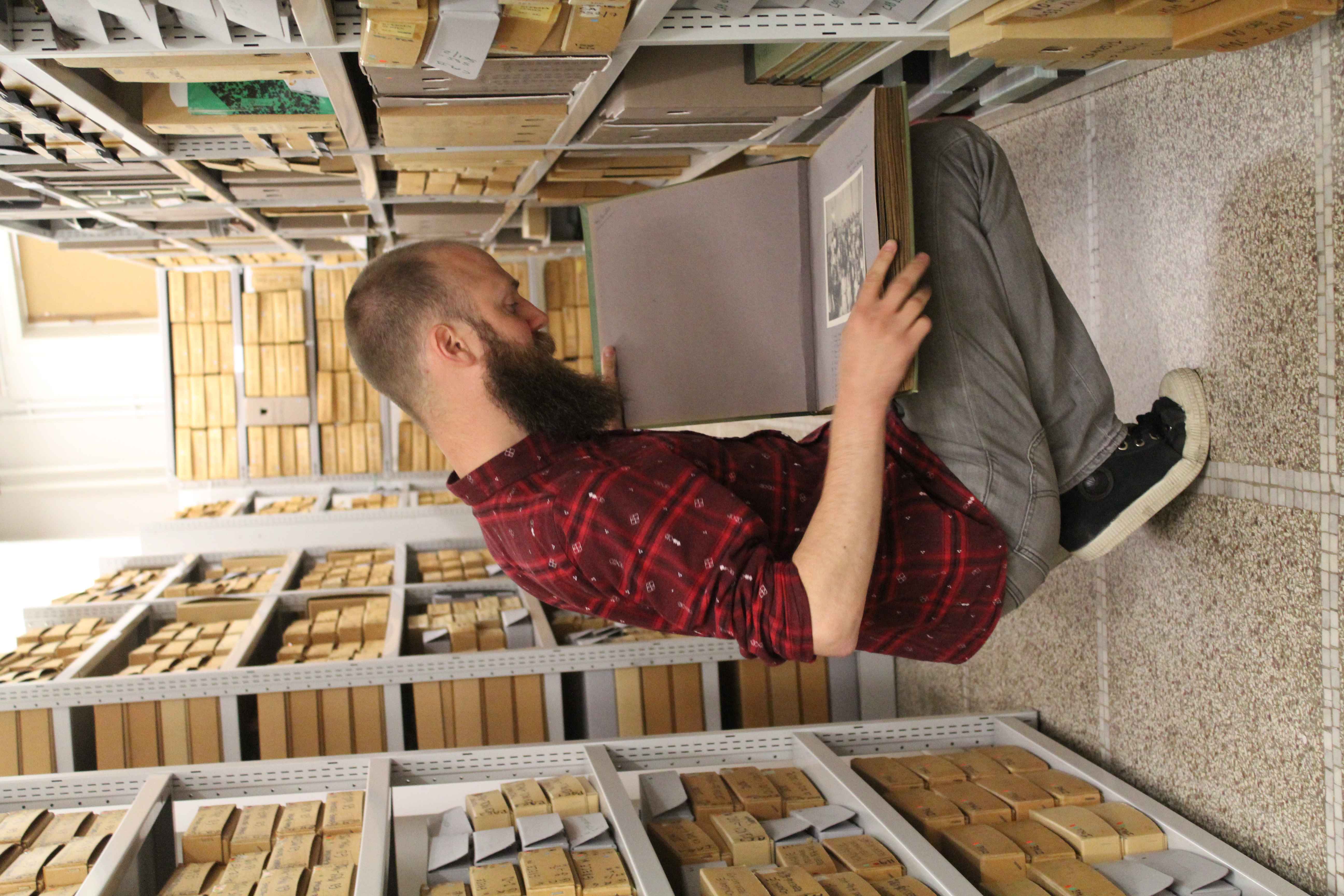 Finally, I go to the Joseph Cuvelierrepository (AGR2) one day per week where, among other things, I prepare documents from our holdings that have been reserved for consultation in the reading room.
The rest of my time is dedicated to the archives: I am in charge of managing our repositories, carrying out relevant administrative tasks and processing of new acquisitions, I check and complete the information on our holdings in our collection management system, ...
Finally, I am fortunate enough to have the time to work on new inventories - an exciting task, which allows me to do a deep dive into a collection, its context and the history of its producer.

According to you, what qualities required of an archivist?
It is difficult to answer. I would say that you must have the same qualities as a historian, which means being patient, rigorous, organized, structured, as well as having an eye for detail and the ability to put things into perspective, a certain obstinacy... as well as two additional qualities.
The first is to be able to not... think like a historian, which means to disregard the historical interest, stricto sensu, of the documents in order to concentrate on the context of their production and formal characteristics. This also means avoiding getting lost in too detailed and/or "oriented" descriptions: the goal is towrite inventories that are as "research agnostic" as possible, so that they can be used later for any kind of research.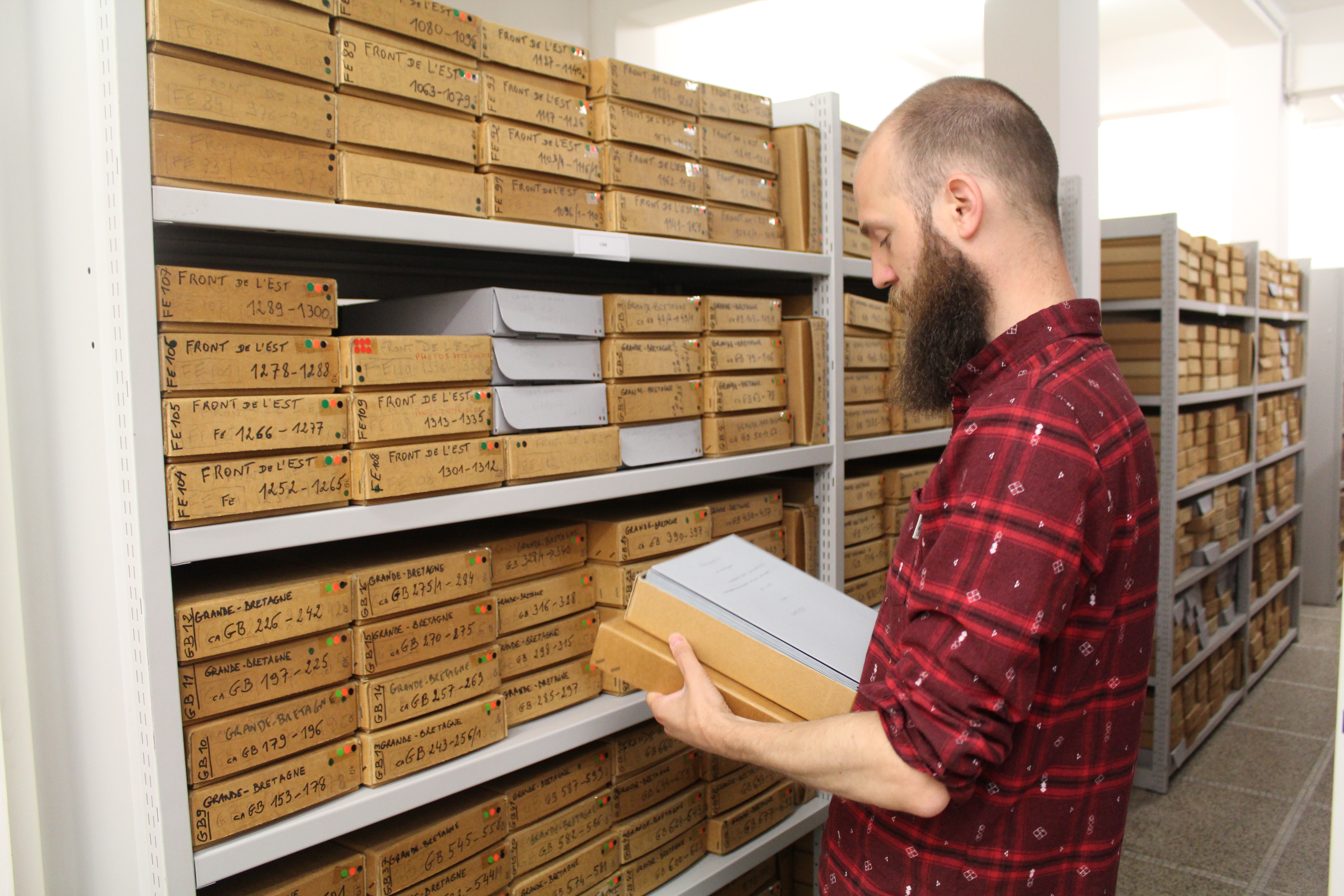 The second quality, particularly necessary in the context of a public service such as the State Archives, is to keep in mind that scholars represent only a small subgroup of our audience, which also includes citizens looking for public documents, civil servants, court clerks, notaries, journalists, genealogists... This must be kept in mind when establishing what should be inventoried or digitized as a priority, but also when welcoming people who know nothing about archives.
What is your vision for CegeSoma in 25 years?
My dream is that all our archives will be described with quality inventories, all of which available online in EAD (an encoding format that respects the principles defined by the international standard for archival description ISAD (G)); that we will have been able to "save" important archives from deterioration and destruction; that users will have new ways of accessing existing data; and, finally, that the institution will have been enriched through the inclusion of colleagues with new profiles coming from different backgrounds and with other types of skills.
P.S. Anything in the archives that stood out for you?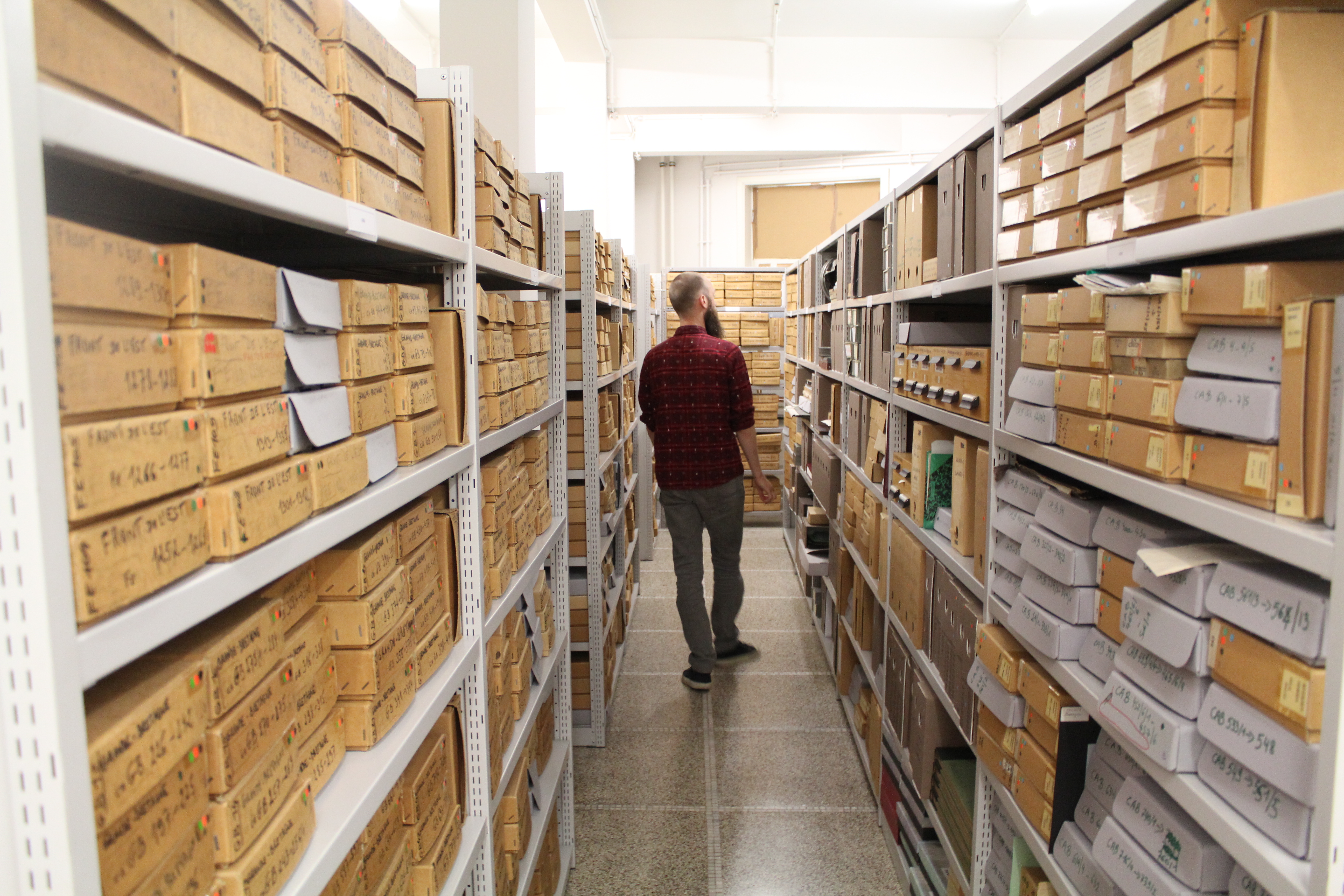 What never ceases to amaze me are the treasures that continue to appear so long after the end of the world wars - photographs of German soldiers, letters from resistance fighters, .... Generally, what I find interesting is the complementarity of the CegeSoma's collections with those of the other repositories. Where other repositories hold the archives of state administrations and public institutions, as well as those of courts and tribunals, CegeSoma specializes in the archives of private individuals and organizations. Thus, the AGR2 repository will have, for example, the court file of a collaborator and we may have letters or personal writings of this individual at CegeSoma.