The Resistance in Belgium: a debate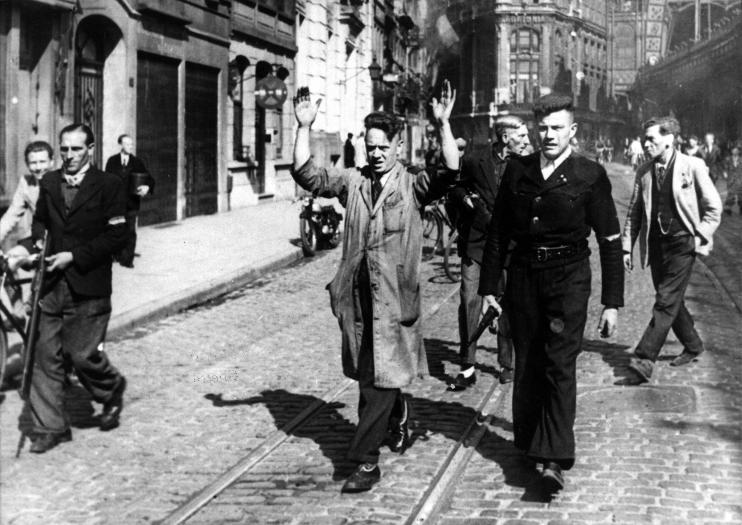 On the occasion of Heritage Day on 24 April 2021, the Peace Center of the city of Antwerp invited Nico Wouters to give a lecture on the Resistance during WWII in and around the city of Antwerp. You can see the entire lecture here.
This lecture opens an interesting debate on the differences between the resistance in French-speaking Belgium and Flanders. CegeSoma therefore launches a series of short films in which resistance expert Fabrice Maerten (author of « Was Grandpa a Hero? ») responds to some of the theses made by Nico Wouters.
To find out more, watch the debate of these two experts below.
In this lecture Nico Wouters mainly focuses on the development of several large armed resistance organizations: the Belgian Legion (later Secret Army), the Independence Front and the White Brigade/Fidelio. He also briefly mentions organizations such as the Zéro intelligence service, the Socrate organization ( which provided help to people in hiding), Group G, the resistance in the trade unions of enterprises located in and around the port of Antwerp the trade union resistance in Antwerp and the "crossroads" of resistance organizations at the Colonial University in Antwerp.
In his lecture, Nico Wouters also comes to some general theses about the resistance in Flanders, which was significantly weaker than in French-speaking Belgium. Without denying that big difference, he does want to nuance it. He argues for research from the "bottom up," at the regional or urban level. This kind of research maps out the role of individuals and it places organized resistance in a concrete social context. It can perhaps help nuance the dominant vision of a weak resistance in Flanders. For example, the Greater Antwerp area was an extremely dangerous environment for the resistance. The metropolitan political and economic elite was in a policy of cooperation with the German occupiers from 1940 onwards. The resistance was able to penetrate sectors and services where collaborators and German agents were also present. The Antwerp resistance - possibly even more so than in other major cities - had to exercise a special kind of restraint and caution. The situation in Antwerp may help explain why the armed resistance in Flanders was not always eager to recruit many people, or more reticent in the use of overt violence such as attacks.