Research: the role of the Belgian Railway Company in the deportations during WWII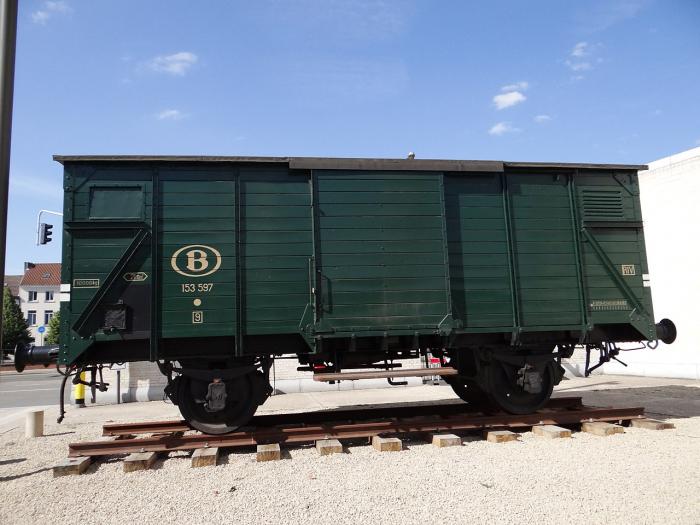 On 27 January 2022, the Belgian government announced that it had entrusted CegeSoma with the task of investigating the role of the National Railway Company of Belgium (NMBS/SNCB) in the deportations carried out during the Second World War. This mission was assigned by Senate President Stephanie D'Hose and Deputy Prime Minister and Minister of Mobility Georges Gilkinet.
During the Second World War, at least 25,490 Jews and 353 Roma were deported, mainly to Auschwitz-Birkenau. Tens of thousands of political prisoners and forced laborers were also deported to concentration camps and prisons, labour camps and work sites. The NMBS/SNCB played an important role in this and, similar to research that has been carried in some of our neighbouring countries, the Belgian government is seeking to clarify responsibilities.
CegeSoma has already carried out an official investigation into the responsibilities of the Belgian authorities in the persecution of the Jewish people in Belgium between 2004 and 2007 ("Gewillig België/Belgique Docile"), so this new study can be considered a follow-up. This research is limited to the historical questions and will therefore not make any policy recommendations. In the scientific tradition of CegeSoma and the State Archives, this research will be conducted in full autonomy with an emphasis on the historical context and attention to all the complex nuances of occupation history.
The research will start with the recruitment of a researcher: at this moment the actual research has not yet been launched and we are therefore in a preparatory stage. The research will be led by Nico Wouters and will result in a final report in 2023.