Publications from our associate researchers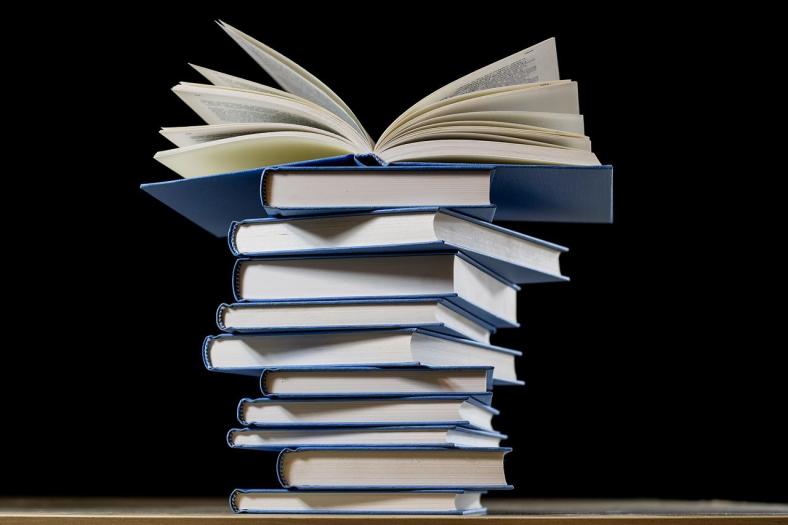 The associate researchers of CegeSoma are active in a variety of fields and regularly publish on their favorite topics. This short overview gives an idea of the research in which they are involved.
Gerlinda Swillen is now mainly active in the field of health care history. In addition to the Brugmann Hospital during the occupation, she has published on masks and hospital beds. Nobody will fail to notice the connection with recent events... Gerlinda Swillen, 'Van ziekenhuisbedden en maskers,' in: C. Van Tilburg, & V. Van Roy (eds.), Epidemieën, hun impact en hun bestrijding – Een historisch overzicht met actualiteitswaarde, Cahiers GGG – Geschiedenis van de Geneeskunde en Gezondheidszorg, nr. 15, Antwerpen/Apeldoorn, Garant, 2021, p. 97-123. Gerlinda Swillen, 'L'Hôpital Brugmann à l'heure allemande (1940-1944)', in : Cahiers Bruxellois – Brusselse Cahiers, 2019/1 (LI), p. 167 à 195, https://www.cairn.info/revue-cahiers-bruxellois-2019-1-page-167.htm
Also, Gerlinda Swillen reviewed for the Belgisch Tijdschrift voor Filologie en Geschiedenis the book by M. Aalders, G. Puszati, O. Rethelyi (eds.), De Hongaarse kindertreinen. Een levende brug tussen Hongarije, Nederland en België na de Eerste Wereldoorlog. Budapest/Hilversum, L'Harmattan/Uitgeverij Verloren, 2020.
Etienne Verhoeyen, one of the most prominent specialists on the intelligence and action services reviewed for the Belgisch Tijdschrift voor Nieuwste Geschiedenis the book by Kenneth Lasoen, Geheim België, De geschiedenis van de inlichtingendiensten 1830-2022, Tielt, 2020. But Etienne Verhoeyen is by no means a "niche player": this veteran researcher is very much at home in a wide variety of areas of WWII history. In Brood en Rozen he published an article on contacts between socialists in London and in occupied Belgium : Etienne Verhoeyen, 'De geheime contacten tussen 'Londen' en socialisten in bezet België (1941-1944)' in, Brood en Rozen, 2020, 2, p. 28-45.
Other associated researchers also focus on the history of the occupation, but some choose a more regional approach. Heili Verstraeten, for example, published an extensive contribution on the war burgomaster and the New Order in Bissegem in the thematic issue Collaboration and Resistance in Kortrijk published by De Leiegouw : Heili Verstraeten, 'De Dietsche vesting: opgang en ondergang van de Nieuwe Orde en haar Bissegemse oorlogburgemeester' in, De Leiegouw, 2021, 63, 1, p. 9-70.
Local history gets a lot of attention in the numerous publications of Frank Seberechts who writes about Putte as well as about Wommelgem. Listing all his publications would lead us too far, so we will just mention one of them because of its connection with colonial history: 'Twee Wommelgemnaars in het koloniale leger in Nederlands Indië in de negentiende eeuw', in De Krijter, April 2020, nr. 1, pp. 2-4. Frank Seberechts further published on the history of the Volksunie 'Net geen goud op de barrikaden. 47 years of the Volksunie (1954-2001)', in ADVN-Medelingen, 73, 2021, pp. 4-13. He is also active on the website Antwerpen herdenkt, with sometimes surprising themes such as the monument to the Beerschot Athletic Club 'Monument van de maand: Herdenkingsmonument van Beerschot Athletic Club', in: Antwerpen herdenkt, https://www.antwerpenherdenkt.be/oorlogsgetuigen/monument-van-de-maand-herdenkingsmonument-van-beerschot-athletic-club, 16.12.2021.
Other associated researchers, then, take more specific paths. Anne-Catherine Pardon published on Gerhard Kittel and anti-Semitism: Anne-Catherine Pardon, 'Gerhard Kittel and Judentum III. Judentum und Christentum (RGG2 1929): a Critical Discourse Analysis' in, Andrea Strübind (ed.), Freedom Then, Freedom Now: An Interdisciplinary and Transnational Dialogue on the U.S.-American Civil Rights Movement, Kirchliche Zeitgeschichte, 2020, 33:1, p. 140-167; Anne-Catherine Pardon 'Retour en force de l'antisémitisme non-éradiqué', in Hokhma, Revue de réflexion théologique 119, 2021.
Marc Verschooris just finished a book on the Viennese Jewish biologist Martha Geiringer, member of the illegal Revolutionäre Sozialisten, who emigrated to Belgium but was deported to Auschwitz in 1943 and murdered : Marc Verschooris, Martha's labyrinth. Een uitzonderlijke vrouwengeschiedenis, 1938-1944, Gorredijk, Sterck & Devreese, 2022.
Other associate researchers have publications in press or in preparation.
Paul De Jongh is currently publishing internationally about his research on the Val-Dieu friars and their role in the resistance. He submitted three English-language entries (on Hughes Jacobs, Stephen Muhren and Alberic Steiger) for The Dictionary of Cistercian Saints (DCS) and three longer contributions on their engagement in the Resistance for the Analecta Cisterciensia.
Derk Venema is finalizing his book on Supreme Court under Nazi Occupation, which is scheduled to be published by this summer in the War, Conflict and Genocide series from Amsterdam University Press. For the Zeitschrift für neuere Rechtsgeschichte he reviewed Hans Petter Graver, Der Krieg der Richter. Die deutsche Besatzung 1940-1945 und der norwegische Rechtsstaat, Baden-Baden: Nomos 2019.
Geert Sels writes regularly in De Standaard about Nazi looted art, though his book on the subject Kunst voor Das Reich is scheduled for October this year.
Marc Schaevers is continuing his research on Hugo Claus and hopes to have his book on the subject ready next year.