New issue of the JBH (2022-3)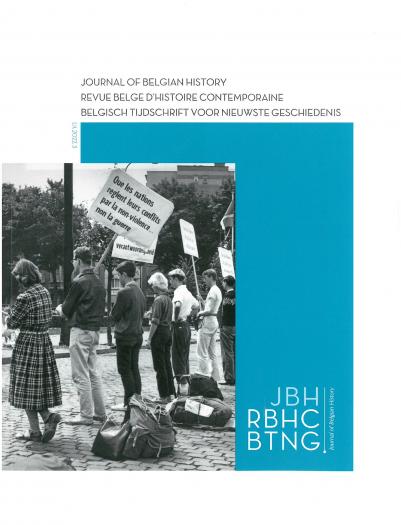 After a double issue devoted to the Resistance, this new issue includes four articles on diverse themes.
In the first article, Christoph De Spiegeleer (senior researcher at the Liberas Center in Ghent and visiting professor at the Vrije Universiteit Brussel), examines the case of the historian Jules Bosmans (1851-1928) to study anticlericalism, in the broad sense of the term, at the beginning of the 20th century in Belgium. A defrocked priest, Bosmans was the author of anticlerical publications that caused controversy at the time. De Spiegeleer analyzes the impact and scope of these writings.
The second article is by Michael Auwers (historian at CegeSoma/State Archives). On the occasion of the 75th anniversary of the beginning of the Cold War, he proposes, in the form of a review article, to analyse the way historians have researched and published on the Belgian dimensions of the history of the Cold War. His historiographical overview concludes with suggestions for future research.
Serena Pacchiani (University of Florence and Université Libre de Bruxelles) presents the results of her doctoral research, focusing on iconic architecture as ideological representation. Her case study analyses the Italian section of the Brussels International Exposition of 1935 and, more precisely, the attitude of its general commissioner, Giuseppe Volpi di Misurata. The question Pacchiani wishes to answer is if and to what extent this exhibition was a showcase for the fascist regime or a display of Italian industrial power.
Dries Goedertier (PhD student at the Universiteit Gent), author of the fourth contribution, analyses the struggle between trade unions and employers' organisations over the control of 'cadres' between 1945 and 1974. This new group of professional technicians and managers played an essential role in the organization of social labor relations in the 1950s and 1960s.
Would you like to purchase a copy of this issue? Send an email to cegesoma@arch.be or hilde.keppens@arch.be