Fourth and last edition of the RBHC 2022 published.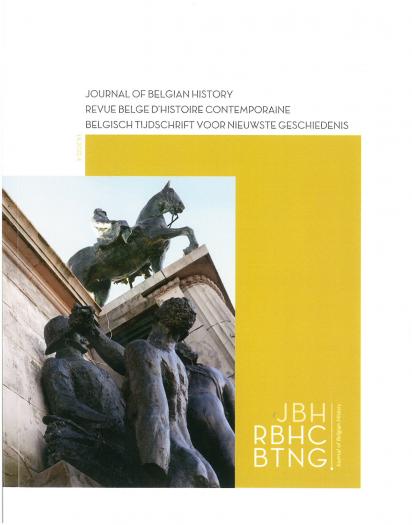 The section 'debate' about the decolonisation is already online and contains seven papers of historians and archivists who shed light on various aspects of this complex and very topical subject.
Three papers are also published in this edition. The first one is penned by Wendy Wiertz and has a close look at a very particular aspect of the development of international humanitarian aid, namely the backing of the handmade lacework sector in occupied Belgium during the First World War. The second, by Gaétan du Roy and Lionel Francou, is based on the conclusions of a research workshop and formulates recommendations for a more standardised interdisciplinary approach with regard to contemporary history. Finally, the last article is authored by Manon Mortier and scrutinises the underground in order to study the persecution of the Jews in Belgium during the Second World War. This fourth edition is rounded off with a series of summaries of doctoral theses and reviews of publications.
You can order a copy by e-mail to cegesoma@arch.be or hilde.keppens@arch.be