Call for papers (Webinar : 10th May 2022)
Postage stamps, a reflection of social representations and of collective memories?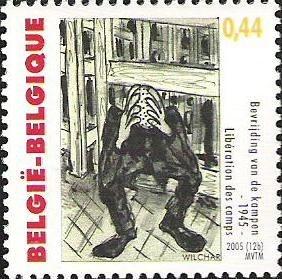 Although today they are exclusively – or almost exclusively – destined for the world of collectors, postage stamps have nonetheless been an essential medium for the transmission of national identities for decades. As objects associated with everyday life and mass communication, stamps are an example of what is known as banal nationalism; These are objects that we use daily, but we have almost forgotten how much they contribute to our representation of society. This makes them all the more important.
Stamps are found everywhere, in democracies and dictatorships, in times of war and times of peace. They participate in the construction of societies and their collective memories. Although they are essentially "national" products, stamps circulate internationally, through their primary function as payment for postage', as well as through the world of collectors.
As an object of exchange and collection, stamps are of interest to researchers from different disciplines, but these researchers and their teams are not necessarily aware of each other. It is from this observation that the idea of organising a webinar to stimulate dialogue and reflection on some aspects of the history of philately was born.
Through this exchange, we wish to encourage reflection on a number of essential questions:
Decision-making processes: who decides on the images that appear on stamps? How has this evolved over the decades and in relation to shifting political regimes?
What are the criteria for stamp production?
How can we analyse their reception?
What are the prevailing logics? Political, commercial, cultural?
What are the major themes? What is debated and why? Are there any taboos or omissions?
What sources are available?
How can comparative approaches be promoted?
The Webinar is open to scholars and fields of all human and social sciences and will take place on 10 May 2022.
The organizers (Chantal Kesteloot for CegeSoma/State Archives & Jean-Michel De Waele for CEVIPOL (Centre d'Etude de la vie politique / ULB)) will collect the proposals (max. 1 page) until 1st February.
Feedback is to be expected on the 1st of February.