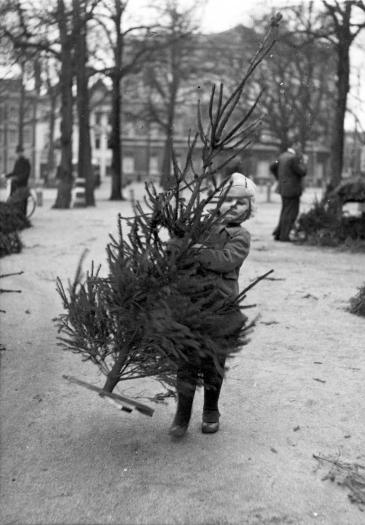 Dear readers, Dear friends,
It seems like yesterday, but it was last year in fact, that we extended our best wishes for 2022 to you... without knowing what this new year would bring...
In spring, we were delighted to resume our activities and as if we wanted to 'make up for lost time', the pace was fast and you attended our activities in great numbers: thank you all very much!
They ranged from the Public History Meetings and study days dedicated to young historians to colloquia about the Resistance, about the 10th anniversary of the new RBHC, and the presentation of the results of the Postwarex project, and conferences about the Cold War, occupation during the First World War, and about media and cultural life in general in occupied Wester Europe (1940-1945)… It was a busy year indeed, with a lot of 'closed' events also that took place at our premises located Square de l'Aviation, such as the meeting of EHRI project partners or the different gatherings for the project "Résolution-Métis", and many more...
Also in 2022, the project 'Wikibase Résistance' was fast-tracked: Half a million data about intelligence officers and resistance activists involved in the resistance in Belgium are now accessible thanks to a highly motivated and ever-increasing team volunteers who fed the databases. Today, there are fifteen volunteers, and five people joined the team this year alone.
Several researchers have joined us, studying the role of the national railway company SNCB/NMBS in the deportations of the Second World War or the Resistance in Flanders, or who work on the Belcowar project about Belgium and the Cold War within the framework of FED-tWIN (joint initiative by the State Archives and KULeuven).
Four issues of Revue belge d'Histoire contemporaine were published, one of which was dedicated to the Resistance.
Since a couple of months we also have a new and more up-to-date catalogue (Vubis) as a tool to access our library; our archives are now fully integrated in the catalogue of the State Archives (Search) and the first inventory in the new "CegeSoma" series has just been published ... many more will follow.
A few novelties for this end of the year...
First, a new concept of decentralised conferences geared towards the large public about collaboration and repression in Flanders: the 'Oorlogscafés', an initiative taken within the framework of FED-tWIN (State Archives/CegeSoma – Ghent University) and organised by the Davidsfonds, has already been a great success and will be continued in 2023.
Next, a new section on the website of CegeSoma is dedicated to research into the Cold War, in addition to the topics already presented, namely the First and Second World Wars.
But what would such a track record be without you all?
Every year, you place your trust in us, you turn to us in order to learn more about various aspects of history. You follow us on social networks, you 'like' our Facebook posts, you watch our videos, you sign up for our Newsletters and you increasingly visit our website Belgium WWII that was expanded by many papers in the past year (the site now has almost 750 entries). You also help enrich our collections by proposing donations.
Thanks a lot for these encouragements and your unwavering support! They in turn encourage us to go on, to continue our research, to share history from above and below, and to write history with you...
We are looking forward to seeing you again in 2023 in our reading rooms or at our events, or to simply address your questions and requests for information in the best possible manner.
In the name of the entire team, Nico Wouters, Head of CegeSoma (State Archives)