Third issue of the JBH 2018 published
Just a few weeks after the publication of the first double-sized issue of 2018 (the thematic issue 'Congo at War'), the third issue of the JBH has already arrived. The issue has four articles: one in French, two in Dutch and one in English.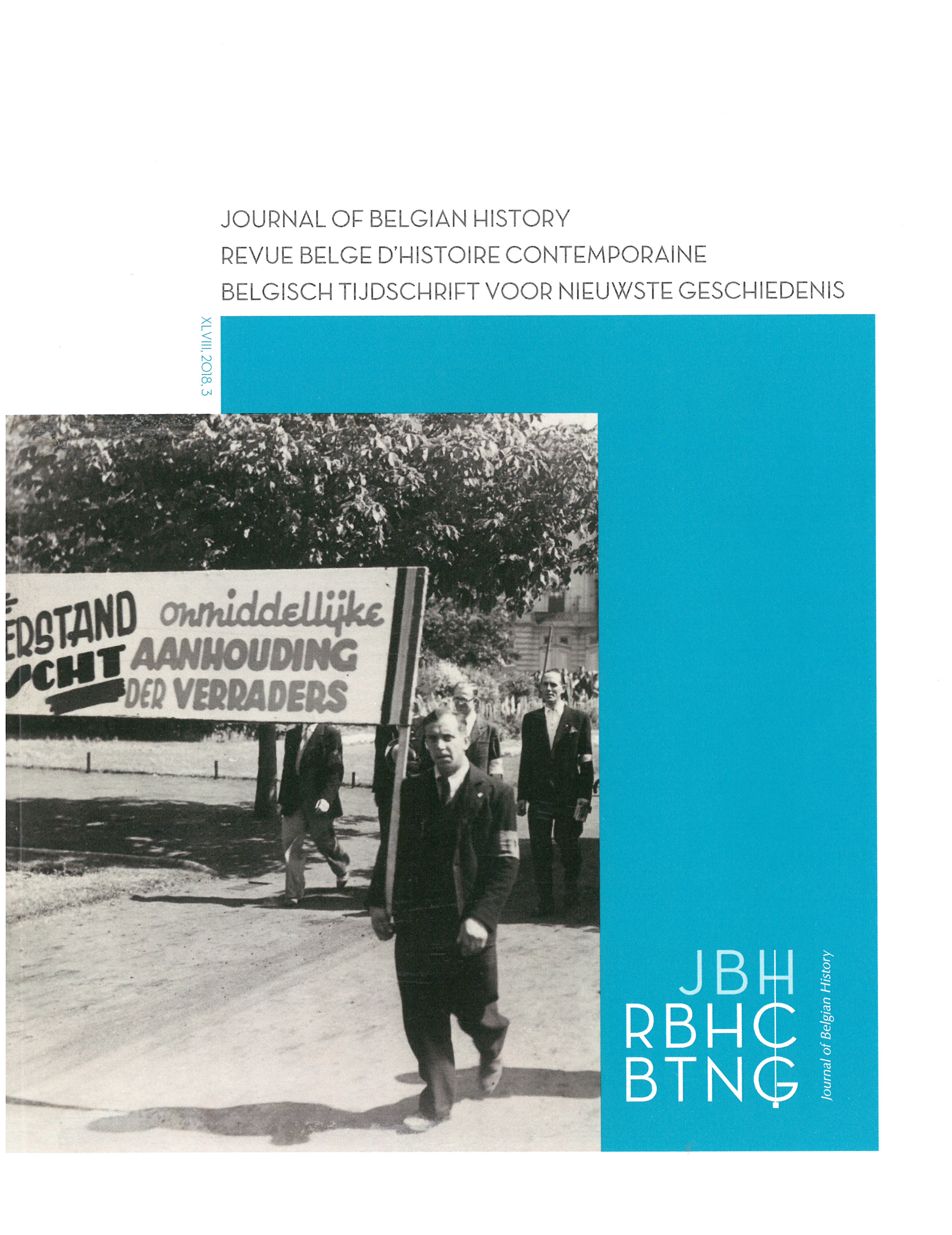 These articles are contributions from Margaux Roberti-Lintermans about post-war repression in the Eastern Cantons after 1944, of Michèle Corthals on the Flemish resistance press during WW II, of Christa Matthys and Soetkin Gryson about midwives and reproductive healthcare during the 19th Century and finally Eduard Clappaert and Martin Kohlrausch (in English) on Belgian diplomacy and the trials of German war crimes after the First World War.
Meanwhile, the fourth issue is in the final stage of preparation and will be published either in December 2018 or January 2019.

For more information about the content and subscription options go to:
http://www.journalbelgianhistory.be/