The First World War in 2018, and then ?
What, in the next two years, can we still organize on the subject of the First World War ? Are there  new themes that can be addressed?  And, above all, what after 2018 ? How can we ensure that this enthusiasm continues after 2018 ?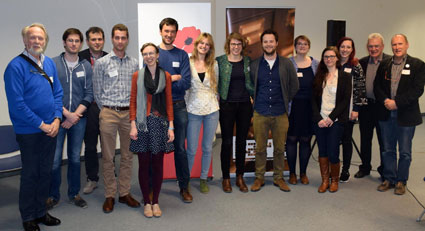 Researchers of all ages who participated to the study day. (Photo FaroNet)
All of these questions have resulted in the study day '
De Eerste Wereldoorlog in 2018 en daarna ?
' (The First World War in 2018, and then?) organized on 26 April of this year by CegeSoma,
FARO
(
Vlaams Steunpunt Cultureel Erfgoed
), the
Bijzonder Comité voor Herrineringseducatie
and the
Projectsecretariaat 100 jaar Groote Oorlog (2014-18)
.

More than 80 participants have made the day a great success.

Here, you will find a report detailing the principal and most interesting projects, suggestions and ideas that have emerged from the workshops and round tables.

Here, you will find all the contributions of this study day.

15 / 7 / 2016