Workshop - Diaries and Daily Life WWII
On 31 March 2017, a workshop will be held in our conference room on the use of diaries for the study of daily life during the Second World War. This workshop takes place in the framework of an FWO-research at the VUB (supervisor: Hans Vandevoorde).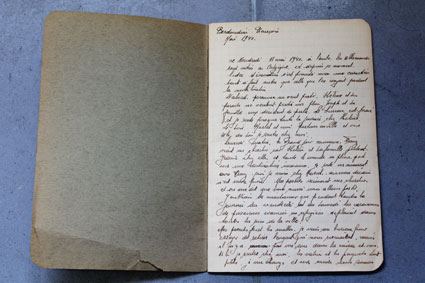 François Berdondini's personal diary, 1940. (CegeSoma AA2236)
CegeSoma collaborators
Dirk Luyten
and
Nico Wouters
will give a presentation on  the position of the author in occupation periods and on the collection non-literary diaries of CegeSoma.
We will, among others, welcome Conny Kristel (NIOD) and Sophie De Schaepdrijver (Penn State/Kent) as speakers.
The workshop will be held in Dutch.

Participation is free but attendance is limited.
You will find the detailed programme as well as all practical details here.
 
12 / 1 / 2017