The series Oorlogskranten 1914-1918 presented in Fédra
On 14 January, the information bulletin of the federal civil servants
Fédra
dedicated a long article to the series
Oorlogskranten 1914-1918
, published in 52 weekly issues from 23 December onwards (
click here
). It is an initiative by the London editor Albert Limited, who looked to Cegesoma for expert advise to carry out the project.
The editor-in-chief of the publication, the young historian Hans Boers, has moreover been a member of the team of historians of Cegesoma for many years. He outlines the project in Fédra and announces the probable publication of a French-language edition.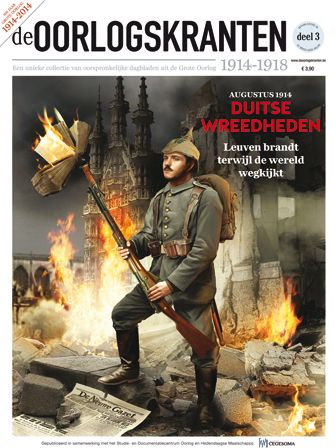 "The cover of the 3rd issue of the Oorlogskranten 1914-1918 published on 14 January 2014"