'Hendrik de Man: headstrong, fiendish and dreaming' : Author Jan Willem Stutje talks to Rudi Van Doorslaer about his new biography.
The 'Friends of CegeSoma (State Archives)' and the Masereelfonds (co-organisator) have the pleasure of inviting you to the afternoon conference where Jan Willem Stutje will talk to Rudi Van Doorslaer about his recently published biography on Hendrik de Man.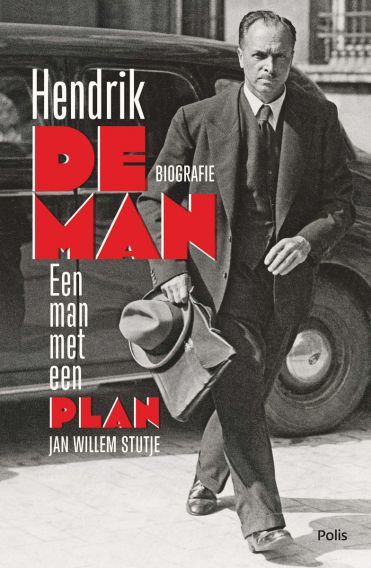 De Man was and remains a controversial figure: socialist and collaborator during the Second World War, but undoubtedly also the most international figure in Belgian politics of the 1930s.
In the book 'Hendrik de Man. Een man met een plan', Jan Willem Stutje reveals this fascinating figure in all its contradictions. Attentive to the historical context, he traces the trajectory of an ingenious and untouchable thinker who ended his life discredited and forgotten.
  
Jan Willem Stutje is a historian and attached to Ghent University and the International Institute of Social History in Amsterdam.

He published books on 'Paul de Groot. De man die de weg wees' and 'Ernest Mandel. Rebel tussen droom en daad', which was translated in English and German.

In 2012 'Ferdinand Domela Nieuwenhuis (1846–1919). Een romantisch revolutionair', was published, with which he was listed on the shortlist of the Libris Geschiedenis Prijs.
The author will sign the book for those who wish it.  The price is   34,99 € (29 € for member of the Friends  of CegeSoma and the MF) and can be purchased on the day of the conference.
This  conference (in Dutch) will take place in the  conference room of CegeSoma on Wednesday 5 December 2018 at 2.30 p.m. (Square de l'Aviation, 29 - 1070 Brussels).
Registration is required:

asbl-vzw.cegesoma@arch.be  of  02.556.92.11
Do not hesitate to bring other interested persons !