In honour of Social Welfare
On Saturday 17 March, the magnificent historic Social Welfare building was open to the public on the occasion of the biannual Art Nouveau/Art Deco open days, allowing anyone interested to visit these places usually closed to the public or subject to restricted access.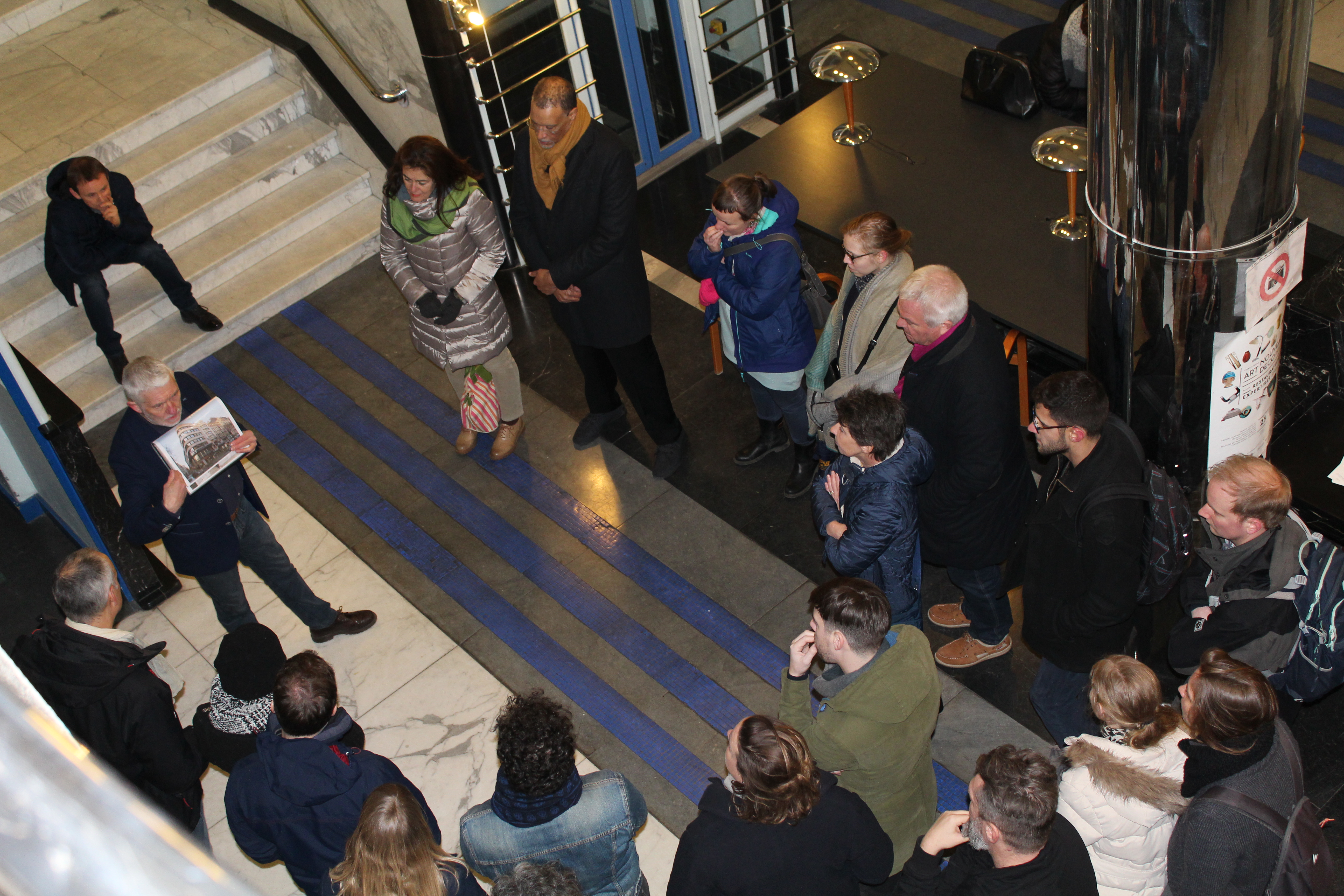 Over 250 people were led by guides through the exterior and interior of the premises.
They received information about the architecture of the building that was designed in 1911 by Richard Pringiers and renovated with attention to detail some twenty years later by architects Maxime and Fernand Brunfaut.
This open day allowed visitors to discover our activities and collections. Indeed, most participants had very scarce or no knowledge at all about the Study Center War and Society (CegeSoma) and the Archives Service for War Victims.
This was thus the perfect occasion for tracing back the history of both institutions and presenting their current missions within the State Archives of Belgium.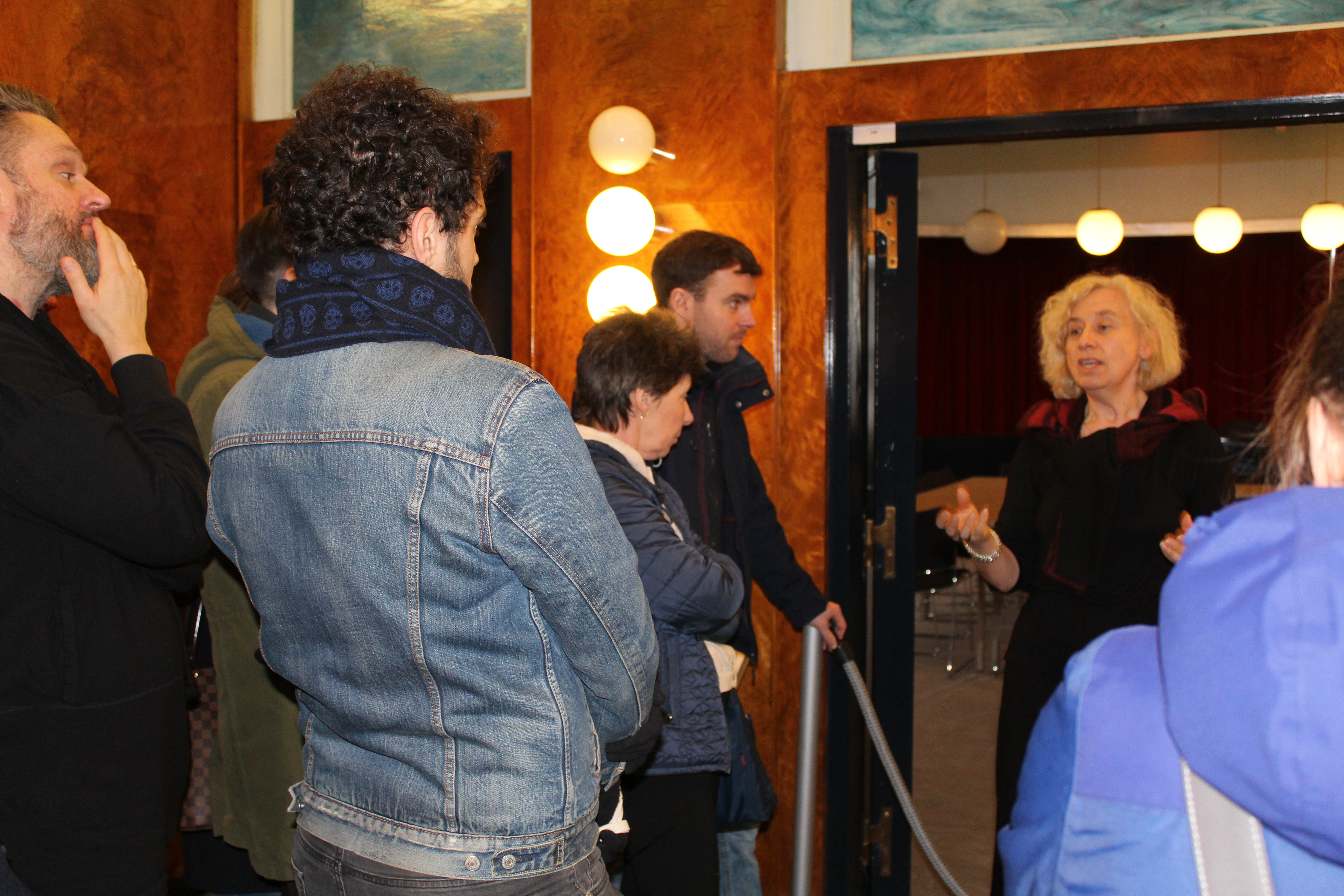 We presented the rich and exceptional document collections of the Archives Service for War Victims, which is interesting for, among others, research into resistance movements, political prisoners, and war victims.
This open day also gave us the opportunity to valorise our well-sorted library and paper/audiovisual archive holdings, as well as our websites "Belgian War Press" and "Belgium WWII".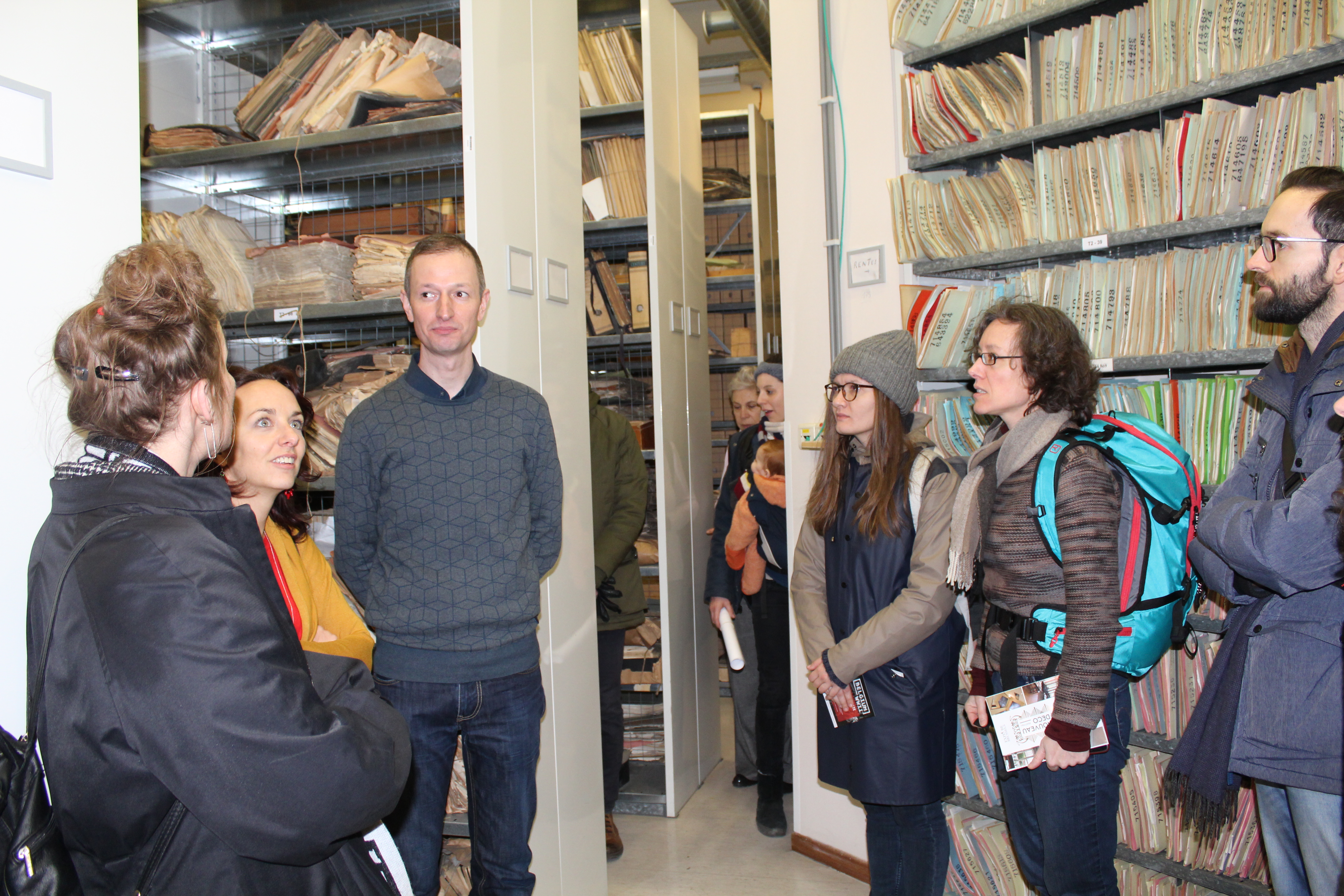 As usual, we have also seized the occasion to call for donations of documents about war history.
Hopefully, our call will be heard!

Chantal Kesteloot
26.3.2018