CegeSoma Embraces the Wikipedia Adventure
On 18 December, CegeSoma organized its first 'Wikipedia marathon'.
As everyone knows, Wikipedia is a multilingual online encyclopedia that is available to anyone who wishes to use it and correct it. The project is part of a bigger project: Wikimedia. Apart from the encyclopedia, there is also Wikisource for original documents, Wikidata for databases, Wikimedia Commons for photographs, Wikinews, Wiktionnaire etc.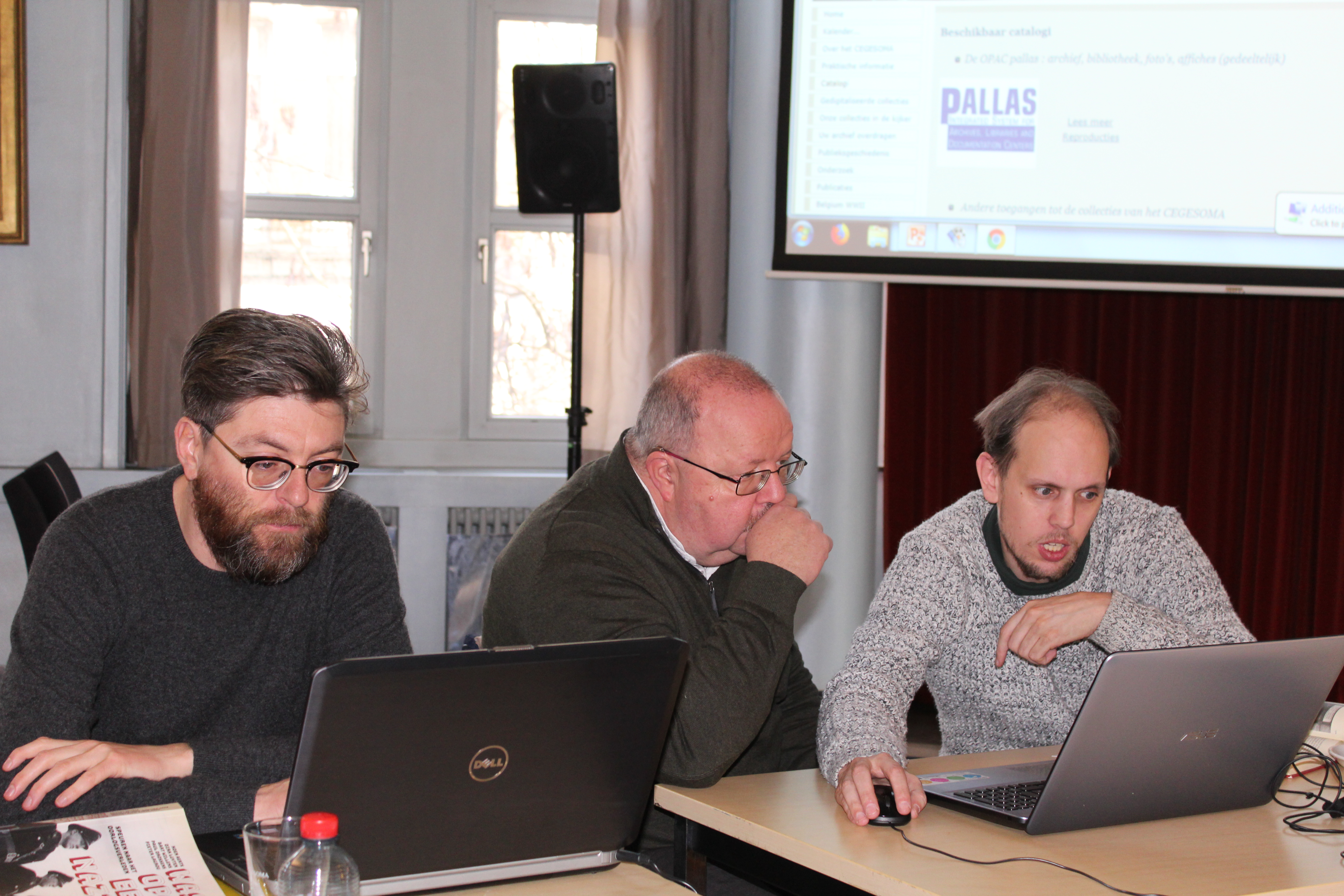 The purpose of Wikimedia and its derivatives, which are essential tools for internet users, is to 'bring together all human knowledge and to make it freely available to everyone' (1). Very specifically, Wikipedia consists of  about 35 million articles in 285 languages, 21 billion consulted articles pro month, 500 million visitors pro month, 9 million contributions pro month and 21 million files on Wikimedia Commons (2).

Wikimedia works with cultural institutions, such as museums, archives, libraries and offers support and tailor-made assistance to carry out projects in exchange for the online availability of the data. In this way, an institution can contribute to the creation of content or make collections online available. Wikipedia offers the institution better visibility and allows the valorization of the digitized collections.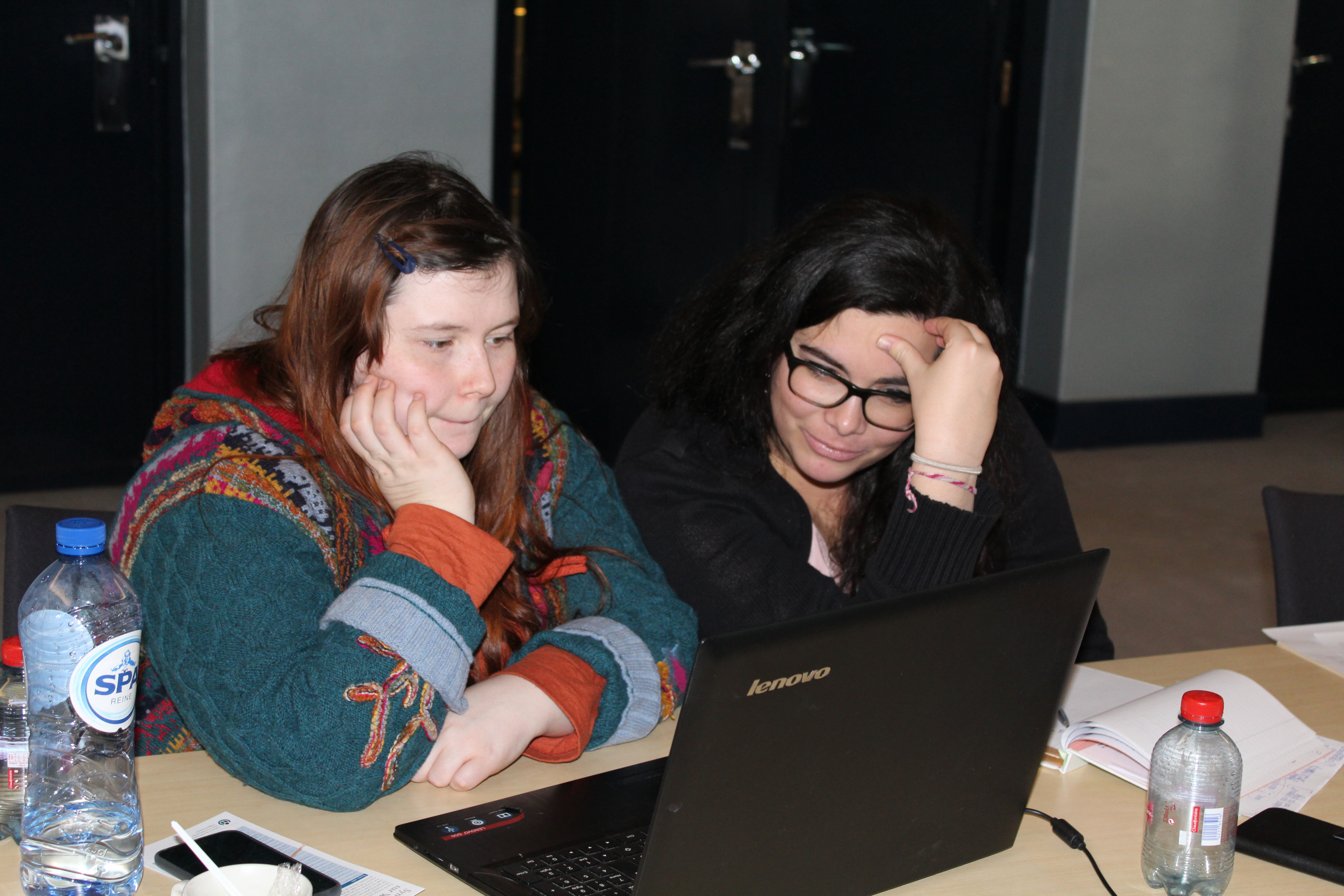 What is a Wikipedia marathon and why did we organize it?
A Wikipedia marathon, sometimes referred to as edit-a-thon, is a meeting where different persons, experts and authors, contribute to the editing or correcting of existing Wikipedia pages. The authors are supported by a Wikipedia volunteer who trains the participants and shows them how to write articles in the 'Wikipedia style'.
On 18 December, some fifteen collaborators of the State Archives have joined others to enrich Wikipedia by writing new articles or correcting existing ones, with the help of an expert of Wikimedia Belgium. The purpose it to make the knowledge on the Second World War better known and more available.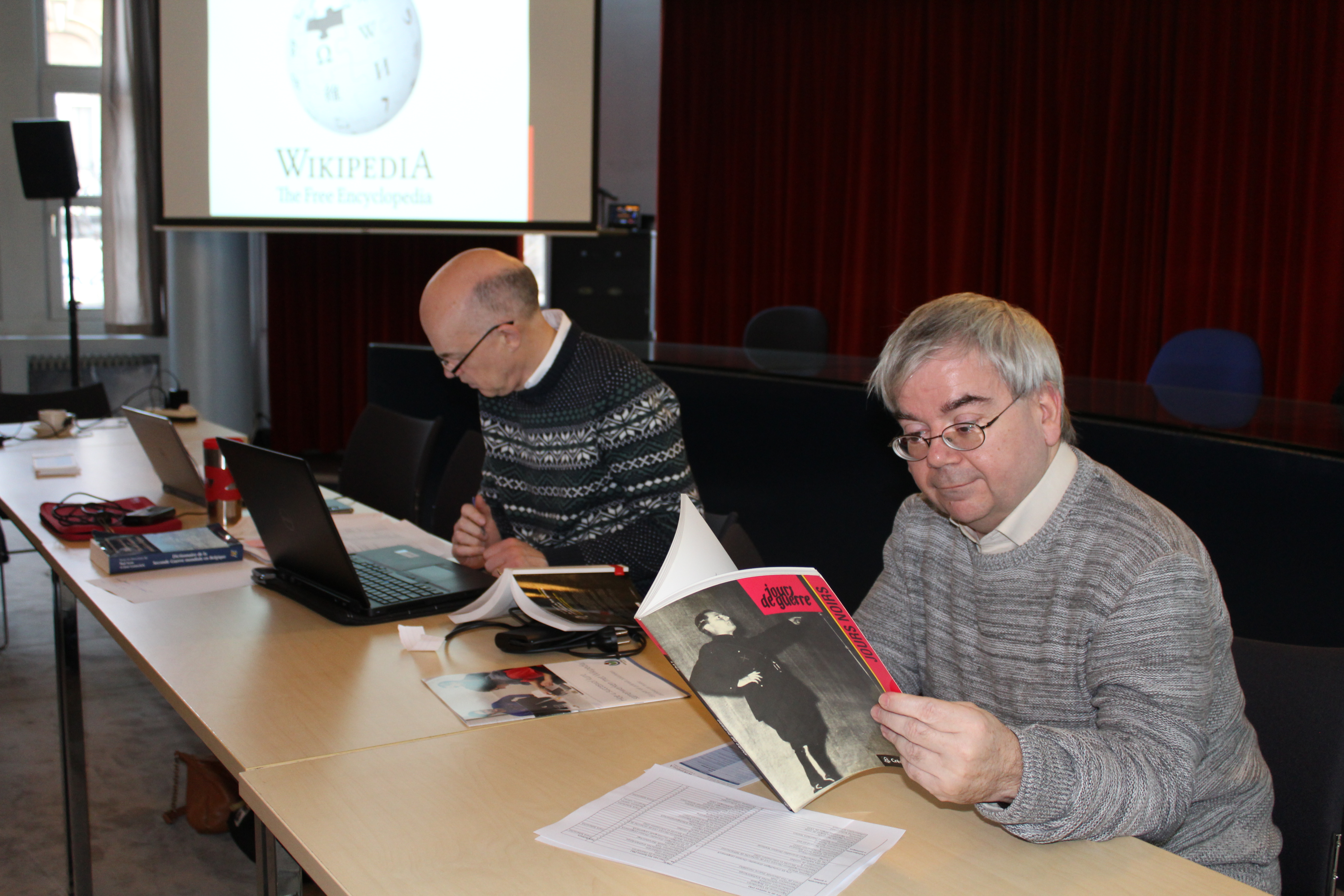 The result : some twenty articles on the Second World War have been edited or corrected, in French or in Dutch. The new articles concern Les amis du Grand Reich Allemand, the Military Prosecutor Office, the 'Certificate of Good Citizenship',  Mouvement national  populaire wallon,  Gardes wallonnes, Département Sécurité et Information (DSI), Sipho,  Communauté culturelle wallonne.
The corrected notes relate to the following themes: the Belgian legislative elections of 1936, Radio Bruxelles, Le Soir, Le Nouveau Journal, the fortress of Huy, de Duitsch-Vlaamsche Arbeidsgemeenschap, Rolf Wilkening, Rexisme, Pays Réel, …
A succesful first adventure that will undoubtedly be followed up.
Isabelle Ponteville & Chantal Kesteloot
22.1.2018

 (1) 'Comment travailler avec succès avec Wikipedia. Un guide à l'usage des galeries, des bibliothèques, des archives et des musées', Bruxelles, 2015, p. 2
 (2) Ibidem.