'Papy était-il un Nazi?' - Available at CegeSoma
This very  important work, with the significant input from researchers from the National Archives and CegeSoma, is in the first place a research guide. The aim is to guide persons looking for concrete information on family members (parents, grandparents) who were victims of the repression after the Second World War, to archives where they can find this information.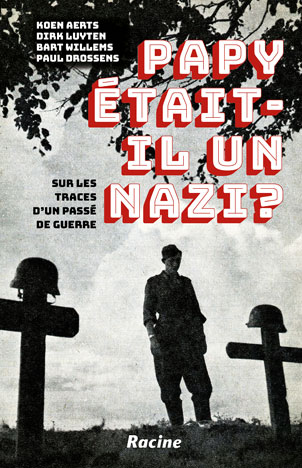 The different sources are presented by multiple index cards which explain where the source can be found, how to read it and exactly which information the source reveals.
The first part of the book gives a concise and comprehensible synthesis covering the last 50 years of research regarding collaboration and repression. "Was Grandfather a Nazi?" is first and foremost aimed at a large public and is written in a very clear language. Illustrations, tables and graphs facilitate the use of the book. Naturally, it also contains valuable information for researchers.

The book is priced at 24,99 €  postage costs included) and can be ordered via Cegesoma@cegesoma.be or can be purchased directly in our reading room (Thursday – Friday 9 am – 4.30 pm). Momentarily out of stock.
Koen Aerts, Dirk Luyten, Bart Willems, Paul Drossens & Pieter Lagrou, Papy était-il un nazi ? Sur les traces d'un passé de guerre, Racine, Bruxelles, 2017.