TRANSMEMO: New Research on the Memory of Collaboration and Resistance during the Second World War
In September 2017, the new research project
TRANSMEMO
has been launched, a partnership between the CegeSoma (Nico Wouters), Ghent University (Bruno De Wever & Koen Aerts) and the UCL (Olivier Luminet & Valérie Rosoux). Three young researchers, Florence Rasmont (CegeSoma), Aline Cordonnier (UCL) and Pierre Bouchat (UCL) are in charge of the project.
Oral history serving the study of the memory of the collaboration and the resistance
TRANSMEMO is a two-year research project which seeks to analyse how memories of resistance and collaboration were passed in a family context (three generations). Oral history will be the principal methodological framework. Through interviews with three generations (children during the war, their children and grandchildren), we will attempt to uncover how representations on collaboration and resistance were shaped and maintained.  The aim is to understand how certain collective memories can become such persistent factors within a society. The relevance of these findings are particularly relevant to understand  the divergent perceptions of the Second World War in Francophone Belgium and in Flanders.

The project will use the valuable historical collection of oral sources preserved at CegeSoma. The interviews made during the course of the project will eventually be added to the collection.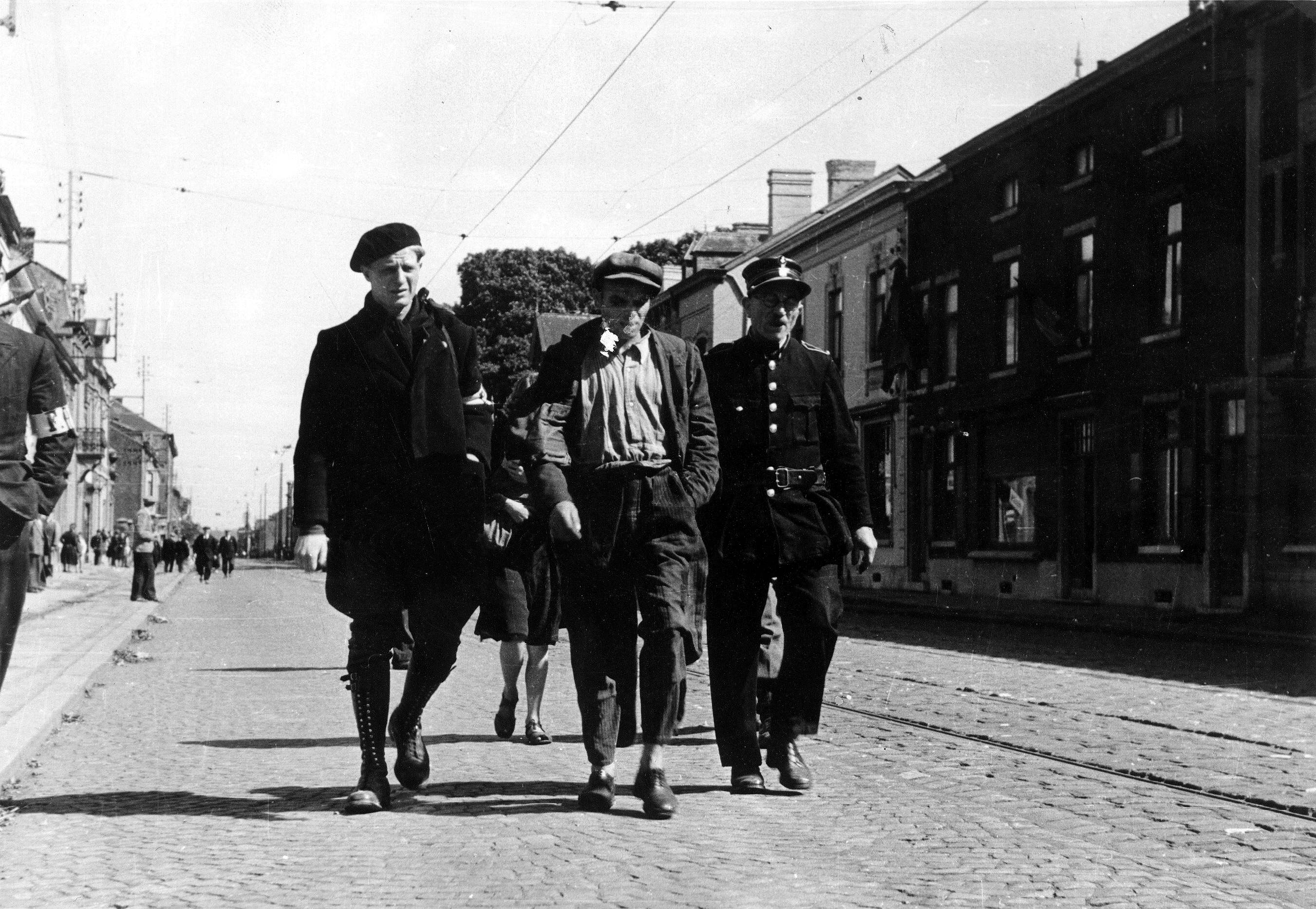 Répression et exécution de collaborateurs, 1944 – Photo A. Neufort. Coll. CegeSoma CA 553
A project with a social dimension
It is expected that the project will lead to a better understanding of the way Belgians came to terms with the Second World War. Moreover, we hope that the project will shed a light on the effects of unresolved collective traumas on the making of persistent social tensions within a society .

To consult the video of the project TRANSMEMO, please click here.
16 / 05 / 2017 - 04/07/2018