The Cahiers d'histoire du temps présent and numerous other publications of CegeSoma at give-away prices
For a modest sum
, it is still possible to acquire the majority of the
CHTP-BEG
as well as several studies and work instruments on Belgian 20th century history.
All copies of the CHTP-BEG, with the exception of Nos 4 and 7 which are no longer available, can be acquired for the sum of 5 € instead of 22 €. Via "The CHTP-BEG online",

a complete overview  of their content can be obtained. We draw attention to the rich thematic issues N°3 (412 p.) on nationalism,  N°8 (457 p.) on « Jeunesse et société », N°18 (277 p.) entitled « Une nouvelle façon de vivre ? Les années 1970 » and N°24 (247 p.) on « Les professionnels du droit en Belgique au vingtième siècle ». Moreover, Nos10, 11, 12 and 13-14 include importants dossiers, concerning respectively the spoliation of Jewish property, the German cultural policy, the Jewish question in Brussels and finally the Encyclopédie du Mouvement wallon. We also mention the voluminous N°15 (501 p.) which includes articles by the members of the scientific team of CegeSoma in tribute to the first Director of the journal and ex-Director of the institution, José Gotovitch.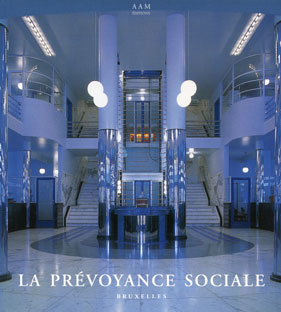 For the same amount of 5 €, the beautiful presentation copy of our building entitled  La Prévoyance sociale. Histoire et rénovation (2004), as well as the richly illustrated catalogue of the exhibition « Femmes et guerre 16e - 20e siècle » (1998) can be acquired.
 
Also available at the price of 5 € are the study of former resistance fighter Marcel Franckson, Zélateurs & stipendiés des nazis en Fagne & Thiérache. Dissection socio-psychologique sur le terrain, 1943-1944 (2009) and, by the same author (with André Mairiaux), Les saboteurs de Morlanwelz (2005). 
Finally, for 2,5 € can be acquired : Les Juifs de Belgique : de l'immigration au génocide, 1925-1945 (1994), La Seconde Guerre mondiale, une étape dans l'histoire de l'enseignement : approches d'un domaine méconnu en Belgique (1997), La [Seconde] guerre dans l'enseignement et la recherche universitaires (1990) and two archive inventories, the Kongo-archief Jean Van Lierde (2001) and Archives Luc Somerhausen (2002), the latter concerning the circle of patriotic associations after the Second World War.
All these publications can be ordered via cegesoma@cegesoma.be or 00 32 2 556 92 11. Postage is not included.
To consult the whole list of our publications for sale, click here.

21 / 4 / 2016