Meeting the Associated Researchers
On 23 May, we invited our associated researchers to CegeSoma. During this internal study day, a majority of the (meanwhile fifteen) researchers presented their project to the academic staff. The subjects were as rich as they were diverse: the family memory and the collaboration (both subjects related to the Second World War), a biographical study of Hugo Claus, the volunteers from Belgium in the Spanish civil war,… The Second World War is undoubtedly the dominant theme within this group of researchers.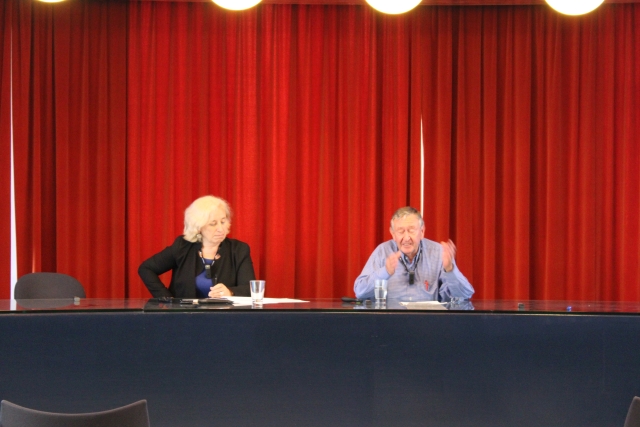 Etienne Verhoeyen, a frequent visitor of our institution for many years, presents his research on the intelligence services. To his right, Chantal Kesteloot, in charge of the Public History department of CegeSoma.
The associated researchers are an essential link between academic historical research and researchers from other disciplines, or also those who work outside the mainstream academic structures. Their contribution can be most valuable. The purpose of this first meeting was therefore intended to strengthen the relation with the institution, but also among the researchers.
We thank them for their presence and their contribution.