Results of the conference War and Fatherland are published
On 14-15 October 2015, CegeSoma with all Belgian universities organizes the international conference 'War and Fatherland'. Almost three years later, the results are published in the edited volume 'Nations, Identities and the First World War'.
The book is edited by Nico Wouters (CegeSoma) and Laurence van Ypersele (Université Catholique de Louvain), has fifteen chapters and was published by Bloomsbury.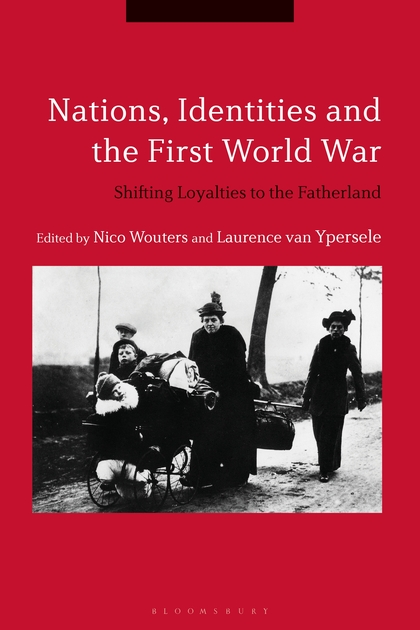 The volume tackles the question of the impact of the First World War on different processes of national identification and the way the notion of loyalty to the fatherland and the national state gradually replaced or integrated other competing forms of collective loyalties; towards family and the local region, social class and background, religion, cultural-ethnical identity etc.
The book is divided in four sections : 'The Fatherland of the Other' with an introduction by John Horne, 'The Limits of Nationalization' with an introduction by John Breuilly, 'Minorities in and at War' with an introduction by Peter Gatrell and finally 'Town and Nation' with an introduction by Pierre Purseigle.
The book has a good mix of micro-cases with more generalizing approaches, and also of senior scholars with early stage researchers, who here present their results for the first time to an international readership.