The Discovery of the Mysteries of the Judicial World
Aude Hendrick & Aude Musin (eds.) 
Les mots de la Justice (The Words of Justice)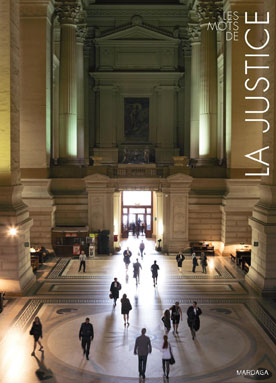 Lawyer, judicial assistant, impartiality, internationalisation, the 'White March', mediation, transparency, standards, recidivism, reintegration…
With reference to these keywords and many others, this study, carried out in the framework of the Interuniversity attraction pole (PAI) 'Justice and Populations', explores the mysteries of the judicial world. These words relate the foundations and principles of justice, its actors, trajectories and procedures, the actions which are punished and the means to this end, the problems and reforms and also its multiple representations.
This book aims to share the results of ten years of research on the world of justice in multiple fields such as history, criminology, sociology and the law.
With its clear language and lay-out this book wants to address a larger audience. It caters the interests of everyone looking for answers to the many questions that we encounter in our daily confrontation with the judiciary. Particular care was given to the choice of images in order to emphasize the diversity of actors and places related to the Belgian judiciary.
Les mots de la justice [Aude Hendrick & Aude Musin (dir.)], Mardaga, Brussels, 2017, 105 p.
Find it at your bookseller for the price of 25 €.
More information: http://www.editionsmardaga.com/Les-mots-de-la-justice

To consult the list of our publications, click here.  
14 / 2 / 2017