Congo-Belgique, 1955-1965. Entre propagande et réalité
Anne Cornet & Florence Gillet
Congo-Belgique, 1955-1965.
Entre propagande et réalité


Anne CORNET & Florence GILLET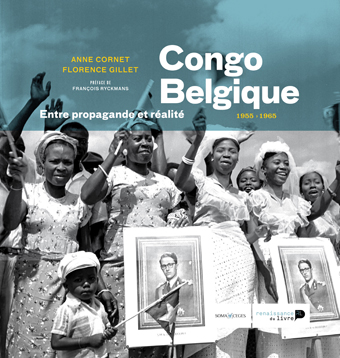 Congo-Belgique,
1955-1965. Entre propagande
et réalité
The book sheds light on the transition of the colonial Congo towards the independent Congo through a critical analysis of the photographic production between 1955 and 1965. By using propaganda images, family albums, archive funds of missionaries and large societies, but also the collections of European press agencies destined for a European public, the study considers the photographic cliché as a valuable source in itself and not merely as an illustration.
What do these images tell us about the evolution of Congolese society between 1955 and 1965? How did colonial propaganda represent the last years of the colony and which message did it want to convey? Which memories did the former colonials wish to safeguard in their photo albums? Were the colonials and colonial society aware of the ongoing developments? These are some of the questions that are put forward in this book…

Since August 2017, the book is unfortunately out of print.
Congo-Belgique, 1955-1965. Entre propagande et réalité [Anne Cornet & Florence Gillet], Brussels,  Renaissance du livre, CEGESOMA, 2010, 26 x 26 cm, 156 p., 245 illustrations.

To consult the list of our publications, click here.