Military History Museum WWI Press Retrievable Online
From now, the Belgian War Press website includes the clandestine press of the First World War from the collection of the Royal Museum of the Armed Forces and of Military History.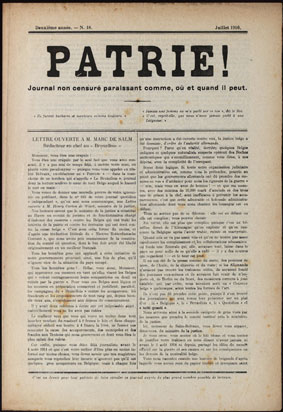 Hundreds of new pages have been digitized and OCR-ised whenever possible. Discover these journals on the Belgian War Press website.
We hope to further increase the amount of documents in the future.

31 / 8 / 2015