Anne Chardonnens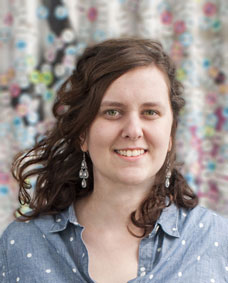 Anne Chardonnens (°1989) obtained a Master in Cultural Management at the Université libre de Bruxelles (ULB). She has started a PhD in January 2016 at the Centre de Recherche en Sciences de l'Information et de la Communication (ULB).
She has participated in the research project MADDLAIN and in November 2016 she has joined the research team of CegeSoma. She works for the ADOCHS project which aims at improving the process of quality control of the digitized heritage collections. She focuses in particular on the metadata with regard to the photograph collections of CegeSoma and on the digitized newspapers of the Royal Library of Belgium.
Recent articles
Chardonnens, A., Rizza, E., Coeckelbergs, M., & Van Hooland, S. (s.d.), Mining User Queries with Information Extraction Methods and Linked Data, in Journal of Documentation, soumis pour publication.


Chardonnens, A., & Van Hooland, S. (2017), Autopsie d'un commentaire : étude des métadonnées produites par le grand public dans le secteur culturel, in Canadian journal of information and library science, 41(1-2), 52-69.

Hungenaert, J., & Chardonnens, A. (2017), Combining Quantitative and Qualitative Methodologies to Analyse User Behaviour and Access Paths to Digital Content: Case Studies from Three Belgian Federal Scientific Institutions, in Archives et bibliothèques de Belgique, 87(1-4), II. Varia, 325-361.

Chardonnens, A., et al. (2017), MADDLAIN montre la voie: Une recherche sur les utilisateurs pour améliorer l'offre numérique des institutions patrimoniales, in Science Connection, 53, 10-11.

Chardonnens, A., & Hengchen, S. (2017), Text Mining for User Query Analysis: A 5-Step Method for Cultural Heritage Institutions, Proceedings of the 15th International Symposium on Information Science (ISI 2017) ; Berlin, Germany, 13th—15th March 2017: Everything Changes, Everything Stays the Same? Understanding Information Spaces, 177-189.

02/556.92.57  –  Anne Chardonnens