Open WORKSHOP 'Scope and Limits of Reconciliation'
On
29 May
, CegeSoma and
CECRI
will organize an open workshop on the scope and limits of reconciliation ('Scope and Limits of Reconciliation'). Sandra M. Rios Oyola and Björn Krondorfer will exchange views on the subject.
Dr. Sandra M. Rios Oyola is a Colombian sociologist, lecturer at the department of International Studies at Leiden University. Her research interests cover the study of memory, religion, peace processes, and transitional justice from an interdisciplinary perspective. Björn Krondorfer is Director of the Martin-Springer Institute at Northern Arizona University and Endowed Professor of Religious Studies at the Department of Comparative Cultural Studies. Nationally and internationally, Krondorfer facilitates intercultural encounters on issues of conflict, memory, and reconciliation.

There will be time for discussion at the end of the workshop.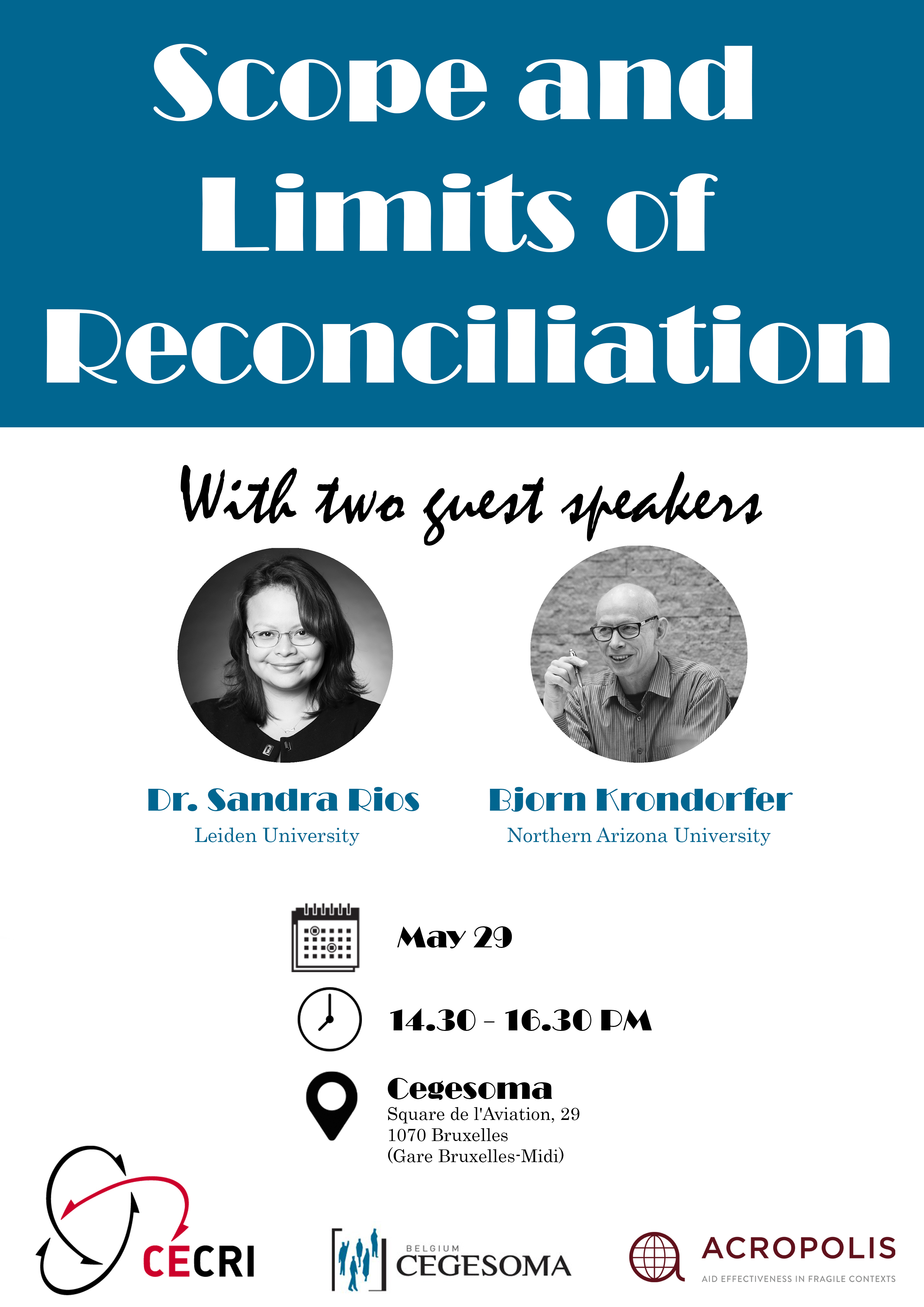 Practical details Registration for the workshop is free but participation is limited. Please register via Lut Van Daele (02/556.92.99)

Venue : CegeSoma, 29, square de l'aviation 1070 Brussels 
Schedule : 2.30 p.m. – 4.30 p.m.

Language: English